Read on for your chance to win a Victorian Strawberry Surprise*
I originally hail from Melbourne so have always rated our southern city as one of the best in the world.  This might have something to do with my romanticised memory of the place, although I'm not alone in my thinking.  One of my abiding memories of growing up in suburban Sandringham was being dragged out of bed at a ridiculous hour by my Mum so we could get to the markets early to buy the best of the stunning and diverse food on offer by Victoria's primary producers.  And now, thanks to the Victorian Strawberry Industry, my children and I are enjoying some beautiful produce without having to leap out of bed at 4.00am. Quite a civilised way of doing things really. You see, I have industrial quantities of strawberries sitting in front of me. Seriously, heaps of the things. November is Strawberry month in Victoria.  You didn't know that did you?  No, neither did I until last week. Look for them all over Australia now.  They are available at most supermarkets and green grocers. Just be sure that they are marked as being from Victoria.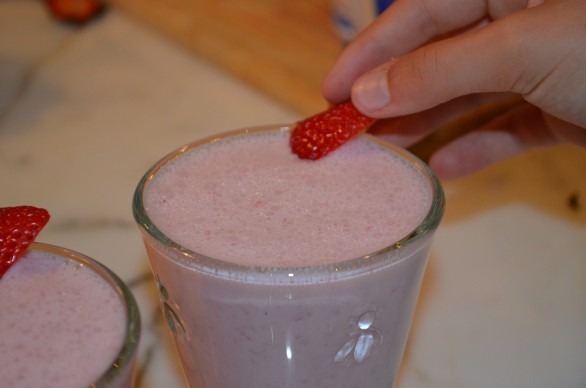 Strawberries are a big hit in our home. Always have been, always will be. They are perfect for all manner of meals, easy to pop into lunch boxes and look particularly gorgeous bobbing around in a glass of champagne. We always have a punnet or two on the go. Although we are VERY picky about what constitutes a good "fragola".  I'm convinced the British are the masters of growing the perfect strawberry, but I have to say, the Victorian growers (who represent 35% of Australian growers, producing over 90 million punnets annually) aren't far behind.  The ones we are enjoying are plump, perfectly red, sweet, juicy and exquisitely scented.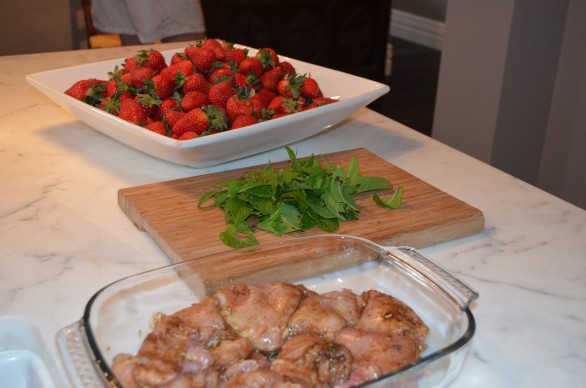 So, how to use them all up?  The kids have decided on strawberry milkshakes and smoothies, chopped up on their porridge, over their ice cream, in their lunch-boxes and skewered and then dipped in melted chocolate.  Me?  I'll be putting a few in a glass of champagne each evening, adding them into savoury dishes and salads and will, at least once this week drown a few in some cointreau.
For some ideas on how you can help celebrate Victorian Strawberry month (which actually lasts until May), including a fun calendar for kids and some delicious recipes such as the Moroccan Chicken with Strawberry Cous Cous which we cooked last night, visit www.vicstrawberry.com.au (Not sure I feel about their Adam and Eve-themed banner but the rest of the content is great).
And for your chance to win a fabulous Strawberry Surprise Box like we did, simply tell me your favourite strawberry story.  I'll leave it to my resident strawberry addict, 11 year old Angus to choose the winner.  This generally involves your ability to make him snort with laughter.  Winner will be drawn on 19 November.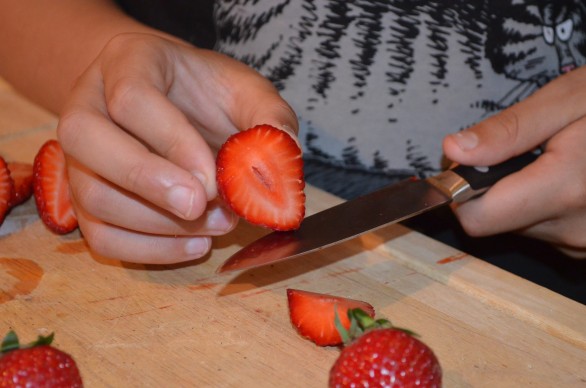 *Offer only open to Australian residents.
This is a sponsored post.