Jump to recipe
All the rain of late in Sydney has reminded me of a recipe I shared way back in 2012 because then it was also a soggy start to October.  Funny how one's brain works.
The recipe is for a creamy (without cream), delicious and totally irresistible garlic soup.  I used a recipe by Heidi Swanson over at 101 Cookbooks who in turn had adapted it from an original recipe in Richard Olney's world-renowned The French Menu Cookbook. When my daughter Grace and I made it all those years ago we also tinkered with the recipe a little.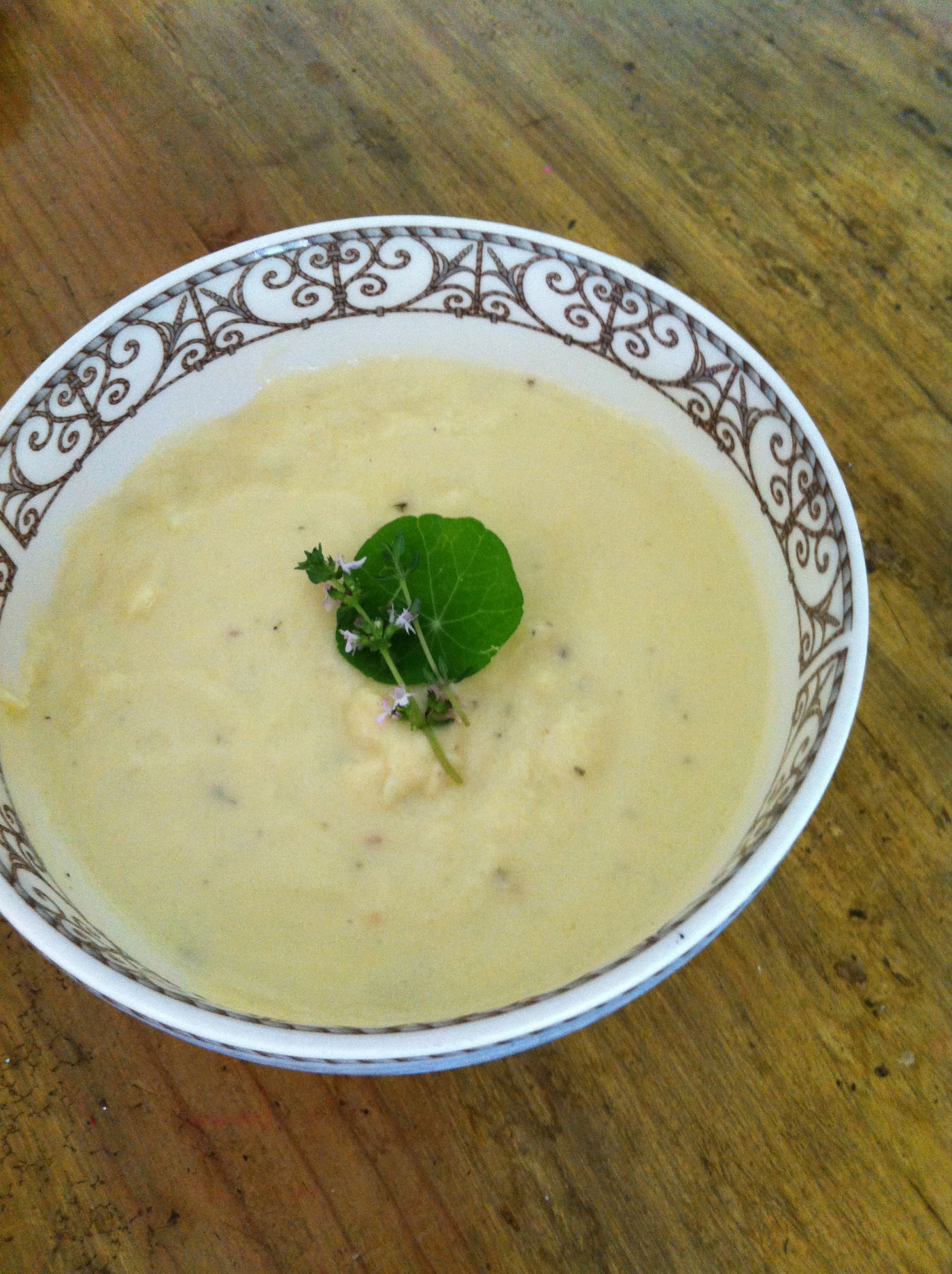 Ingredients
4 cups of water
1 bay leaf
2 sage leaves
3/4 tsp fresh thyme
12 large cloves fresh garlic, smash-peeled and roughly chopped
1 tsp sea salt
1 whole egg
2 egg yolks
45g grated parmesan cheese
freshly ground pepper to taste
1/4 cup EVOO
Half a loaf of day-old crusty bread
Instructions
Bring water to a boil in a medium saucepan and add the bay leaf, sage, thyme, garlic and salt. Reduce heat and simmer for 40 minutes. Strain into a bowl, remove the sage and bay leaves and return the broth and garlic back to the saucepan, off the heat. Taste and add more salt if needed.
With a fork, whisk the egg, egg yolks, cheese and pepper together in a bowl until creamy. Slowly drizzle in the olive oil, beating all the time, then add (slowly, slowly continuing to whisk) a large handful of the broth. Now stir the contents of the bowl into the garlic broth and whisk it continuously over low-medium heat until it thickens slightly. Olney states, "just long enough to no longer be water." Heidi on the other hand usually lets it go a wee bit beyond that; "until it is the consistency of half and half (pouring) cream." I'm with Heidi.
Place a handful of torn bread chunks into the bottom of 4-5 soup bowls and pour the soup over the bread. Finish with a drizzle of olive oil. Garnish with some flowering thyme and a sweet little nasturtium leaf (or whatever herbs you have to hand) and serve immediately with a glass of robust shiraz.
Please don't worry if you fear the sometimes pungent taste of garlic (and the resultant breath the next day).  The cooking of the garlic leaves it with the most delicious sweet and creamy taste. For those of you heading into winter I suggest you give it a go as garlic is loaded with Vitamin C so will boost your immunity to fight most of the ails of winter.  Grace also assures me that no vampire will venture near you for at least a month.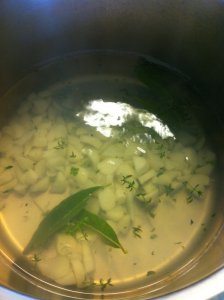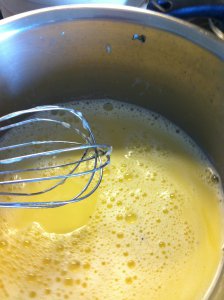 If you do try this recipe, please promise me that you will use fresh, locally grown garlic.  Imported garlic is almost always sprayed with hideous chemicals.  If you're in Australia, Patrice Newell grows some of the best.  John Newton has also just written a fascinating book on Australia's relationship with garlic.
Until next time…