Jump to recipe
Want something that you can keep in the fridge for weeks and add to just about everything?  Then you need my pickled Red Onion recipe.  Sweet, sour, crunchy and fragrant ~ it's the bee's knees.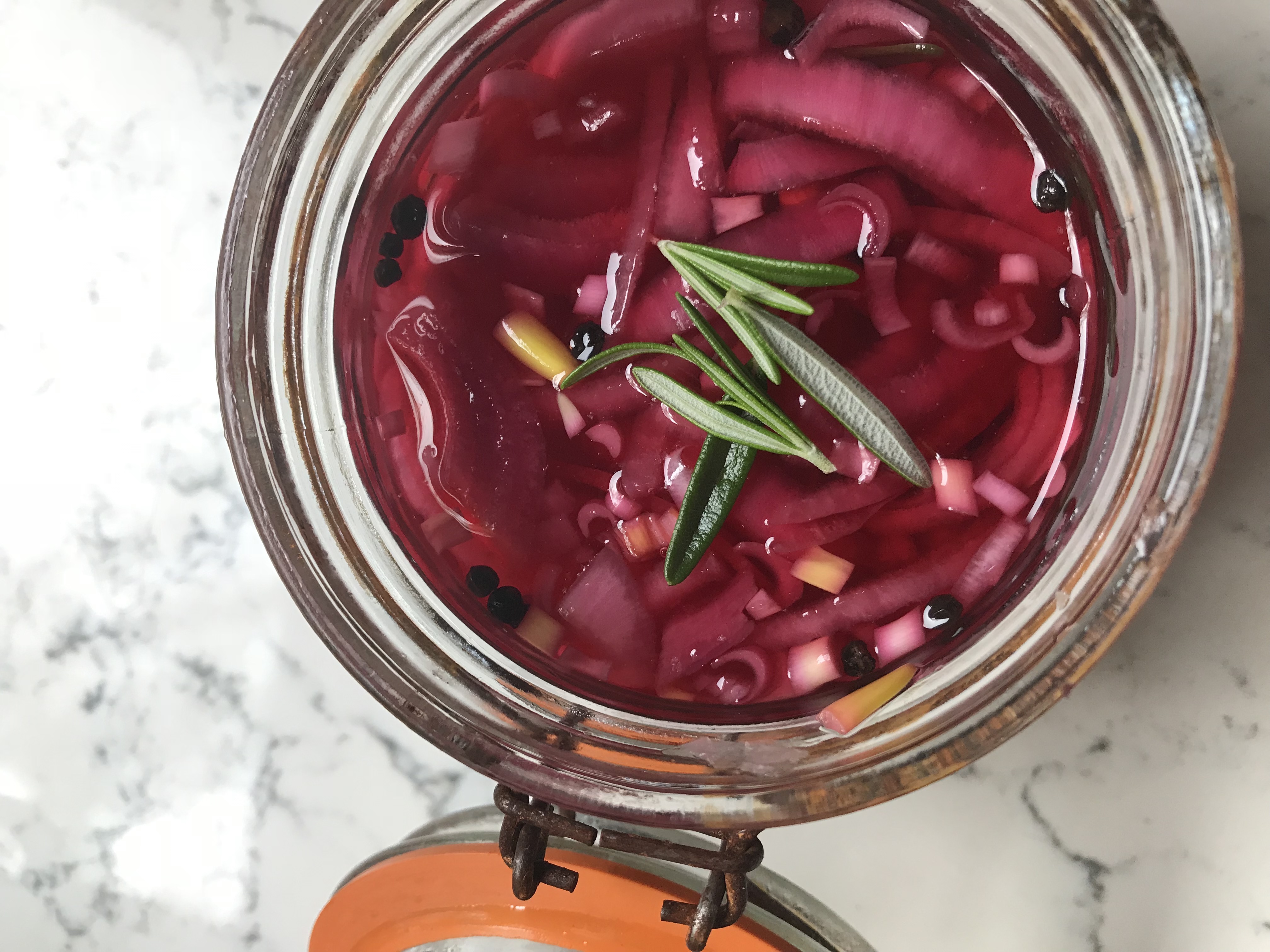 Ingredients
1 large Red (Spanish) Onion
1/2 tsp black peppercorns
Small sprig Rosemary, shredded so leaves are individual
450 mls white wine vinegar (white vinegar is also fine)
2 tbs sugar
1 tbs salt
Instructions
Chop the onion in half and then slice finely. Place into your sterile glass jar. Sprinkle with the peppercorns and rosemary.
Put the vinegar, sugar and salt into a small saucepan, bring to the boil and then remove from the heat.
Taste the fluid. It will be hot so take care. If you feel it needs more sugar, add.
Pour the vinegar mix over the onions. Close jar securely and then invert and give a bit of a gentle shake to mix ingredients about. Refrigerate.
The pickling process will develop over a few hours but it's even better if you can wait 24-48 hours before using.
I have served this sweet, crunchy delight with smoked salmon, cured trout, popped it into sandwiches, mixed it through salads and had it as a side when serving lamb, beef or pork. It also works well with firm white fish. It's really handy to have a jar in the fridge at all times.
Truly, give it a go.  It is super simple to make and the bonus is that it's also good for digestive health.
Until next time…