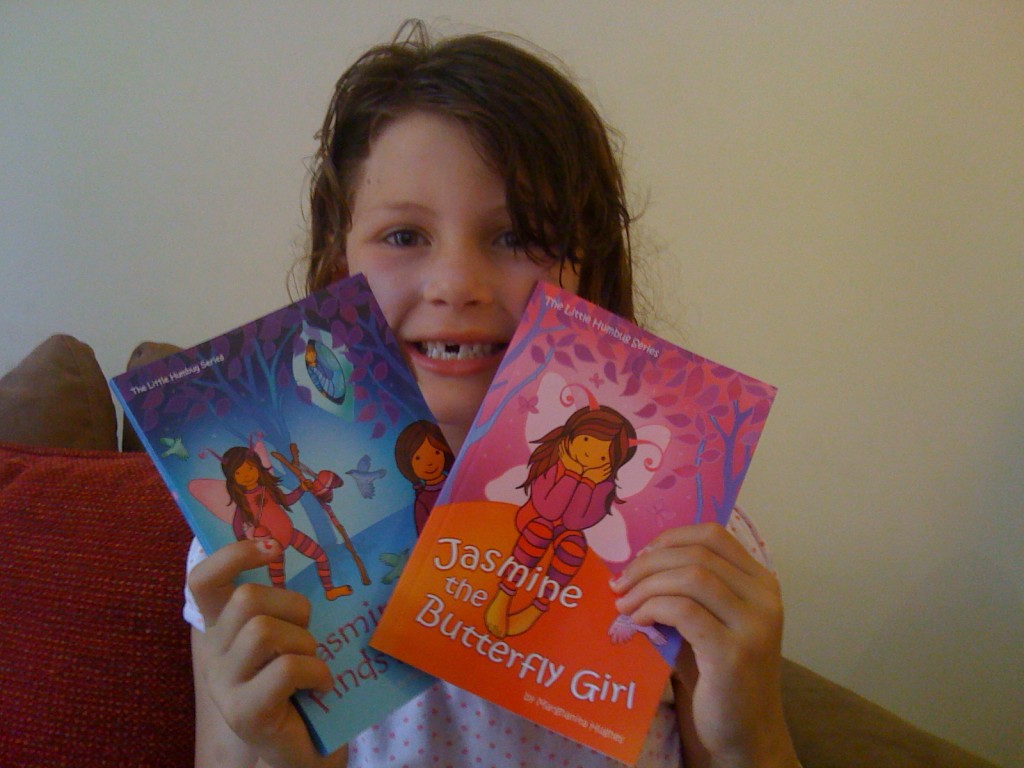 Here you'll find a list of books that my children and I are either currently enjoying or those that I consider a must-have on any family bookshelf because they either: encourage imagination, independence via unstructured outdoor play, a love of nature, creativity, resilience – or all of these. We'd love you (and your child's) input as to other books we should add to our library – so do let us know if you have some all time favourites. Please note that I don't have any affiliation or interest in any of these titles except mine of course – Small Fry Outdoors. All the others are simply books that we have read and loved. Happy reading!
Children
• Animalia: Graeme Base
• Belonging: Jeannie Baker
• Blinky Bill: Dorothy Wall
• Captains Courageous: Rudyard Kipling
• Jasmine the Butterfly Girl: Marghanita Hughes
• LULU The Kangaroo: Bill Charlton
• Only One Woof: James Herriot
• Pippi Longstocking: Astrid Lindgren
• Pookie: Ivy Wallace
• Possum Magic: Mem Fox
• Reading Can Be Fun: Munro Leaf
• Snugglepot and Cuddlepie: May Gibbs
• The Dangerous Book for Boys: Gonn Iggulden
• The Daring Book for Girls: Miriam Peskowitz
• The Great Possum Creek Bush Fire: Yvonne Perrin and Dan Vallely
• The Lion, the Witch and the Wardrobe: CS Lewis
• The Lorax: Dr Seuss
• The Market Square Dog: James Herriot
• The Silver Brumby: Elyne Mitchell
• The Wind in the Willows: Kenneth Graham
• The Wishing Chair: Enid Blyton
• The Magic Faraway Tree: Enid Blyton
• When Charlie McButton Lost Power: Collins/Lester
• Where the wild things are: Maurice Sendak
I'm thrilled that some of my #playoutdoors friends have added to this library and hope that this list just continues to grow! Tanya Andrusiak offers the following recommendations:
The Sneetches: Dr Seuss
The Very Best of Friends: Margaret Wild and Julie Vivas
Our Granny: Margaret Wild and Julie Vivas
Leaf Litter: Rachel Tonkin
Whoever You Are: Mem Fox and Leslie Staub
The Forgotten Garden: Caroline Repchuk and Ian Andrew
Backyard Insects: Paul Horne and Denis Crawford
Uno's Garden: Graeme Base
Too Many Toys: David Shannon
George's Secret Key to the Universe: Lucy and Stephen Hawking
The Butter Battle: Dr Seuss
And the fabulous Vicki Ehlers of Green At Birth offers these suggestions:
The Other Way to Listen: Byrd Baylor
Leaf Man: Lois Ehlert
Listen to the Rain: Bill Martin, Jr.
A Child's Work – The importance of fantasy play: Vivian Gussin Paley
A suggestion by Naomi of  Elementaurs : Weslandia by Paul Fleischman, ill. by Kevin Hawkes
Parents/Carers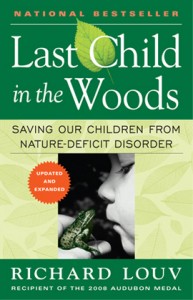 I have really enjoyed reading and then sharing the tips and inspiration contained in these titles.
• Adproofing your Kids: Tania Andrusiak
• Gardening with Kids: Catherin Woram & Martyn Cox
• How does your garden grow? Great gardening for green-fingered kids: Clare Matthews
• Keeping a Nature Journal: Leslie/Roth
• Kitchen Garden Cooking with kids: Stephanie Alexander
• Last Child in the Woods: Saving our Children from Nature Deficit Disorder: Richard Louv
• Meeting Fairies – My remarkable encounters with Nature Spirits – a true story: R. Ogilvie Crombie
• No Fear – Growing up in a risk averse society: Tim Gill
• Small Fry Outdoors – inspiration for being outside with kids: Caroline Webster, Susie Cameron, Katrina Crook
• The Idle Parent – Why less means more when raising kids: Tom Hodgkinson
50 Dangerous things (you should let your children do): Gever Tulley
Free Range Kids – Giving our children the freedom we had without going nuts with worry: Lenore Skenazy
There's also list of parenting resources over at Adproofing: