CARO WEBSTER
Caro & Co is the brainchild of writer and author, Caro Webster. Writing regularly about the need to keep kids connected to the everyday, she quickly realised that people were hungrier than ever for information and tips on how to keep kids connected to the wonder of nature and outdoors and so Caro & Co was born. A dedicated free-play advocate, Caro & Co is a place people come to for tips and insights on how to encourage children to find wonder in all they do.  You'll find posts on engaging kids with art and craft ideas using found objects, cooking, food sources and sustainability, gardening, animals and encouraging independent discovery and fostering resilience and responsible risk-taking.
Give Caro a pen, camera, garden, time to cook, her kids, politics and she's at her happiest. With a home in Sydney and a sprawling farm on the southern tablelands of NSW, she knows she and her family are incredibly lucky. The farm in particular provides her with much inspiration. Caro contributes regularly to magazines and newspapers and is currently working on a third book about a girl who loves dirt. Her second book Caro & Co ~ Helping Kids find Wonder in the Everyday  is available online and in all good bookstores. Every now and then she appears on national television and radio programmes and is always available for interview. She's also close to admitting her addiction to social media and can be found on twitter, facebook, instagram and pinterest.
GRACE WEBSTER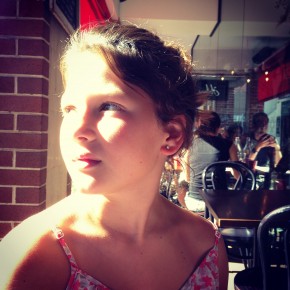 Grace and her "The Grace Interviews" form an important part of what we do at Caro & Co.  At just 13 years of age she is keen to chat to people from all walks of life about their childhoods, whether outdoors formed a major part of it and what drives them to do what they do as adults. She loves baking, One Direction, her family & friends, writing, farm and sport ~ not necessarily in that order. If you'd like to be interviewed by Grace, just send us a quick email.
SUSAN WALLIS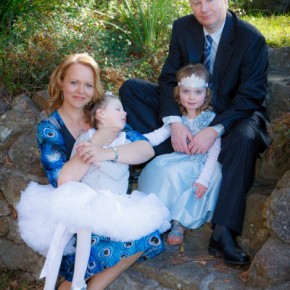 Susan joined Caro & Co as a contributor over two years ago.  With two young girls, she is well placed to write about and review products for this age range.  Her two girls Gracie (8) and Sophie (5) are the centre of her world. Gracie has severe and multiple disabilities and Sophie is on the opposite end of the developmental range. One of them is her greatest challenge in life and it's not the one you'd expect. She writes regularly about living with disability and the crucial need for adequate funding.  She says she's somewhere between a helicopter parent and a free range one. She believes kids should be able to play outdoors, get dirty and learn lessons the good old fashioned way. "Eating dirt won't kill them." She is a champion of gender equality, a disability rights advocate and believes children are capable of anything given the chance.  If you'd like to contact Susan about any of the above, you can contact her via Caro & Co.
SUZANNAH COWLEY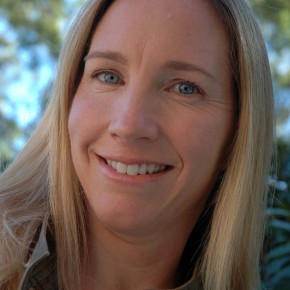 Former TV Reporter and now working mum of two young girls, Suzannah Cowley is the newest member of the  Caro & Co team. She too, is very keen to share her passion for connecting kids with the outdoors. "Until I had kids I never knew the importance of being outdoors for more than just recreation.  The time I spend with my kids in the bush, beach, mountains or simply in the back garden has truly enriched our lives. I want to teach my kids that spending time in nature has the ability to build emotional, spiritual and physical health."  Suz will contribute web video stories and interviews, bringing the outdoors to life through the eyes of a child. If you're looking for an ace and affordable web video producer, you can contact Suz via Caro & Co.