Jump to recipe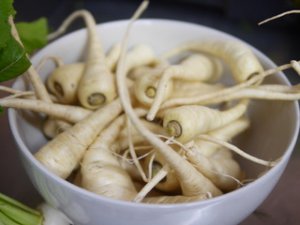 This combination of vegetables might seem a little odd but they work beautifully together in the simplest of soups. Have a go at making it.  Your family will wolf it down.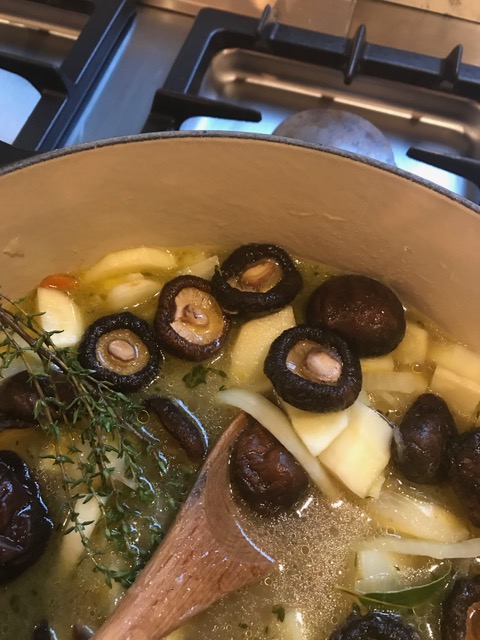 Ingredients
4 Dutch carrots washed, peeled and roughly chopped
4 extra large Parsnips washed, peeled and roughly chopped. Discard inner stem if tough and woody
2 large white onions roughly chopped
50g pkt of whole dried shitake mushrooms
4 large Chestnut mushrooms roughly sliced
Bunch of thyme
1l chicken or vegetable stock
2 bay leaves
A couple of large knobs of butter
Salt and pepper
Instructions
Begin by putting the shitake mushrooms into a bowl and cover with boiling water. Leave to sit.
Now put the onion, parsnip and carrots and little bit of the thyme into a deep, heavy-based pan with the butter and cook until well softened.
Add the stock, bay leaves, some more thyme, shitake mushrooms, half the chestnut mushrooms, a little more butter, a good pinch of salt and pepper and bring to the boil. Reduce heat and simmer for around 15-20 minutes.
Allow to cool slightly, remove the bay leaves and and woody stems from the thyme and then blitz in the blender of your choice. If it's too thick, add a little water.
In a small fry pan, quickly cook the remaining mushrooms in some butter.
Assemble the soup into some bowls, garnish with the cooked mushrooms, a sprinkle of thyme leaves, a swirl of crème fraiche (optional) and serve with some toasted buttery sourdough and a lovely glass of Zinfandel.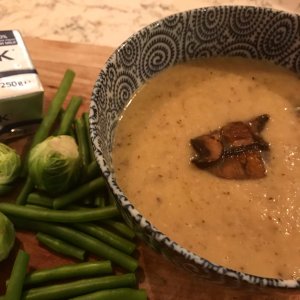 Delicious!
What's your favourite soup?
Until next time…