I'll take the large purple one any day. Let me explain. I love to cook, particularly with and for my children. I love using fresh seasonal produce. I detest long food miles. The meals I cook are sometimes jolly good, sometimes average and every now and then pretty much only fit for the designer dogs. Which is why they are always at my feet in the kitchen. Hope springs eternal and all that.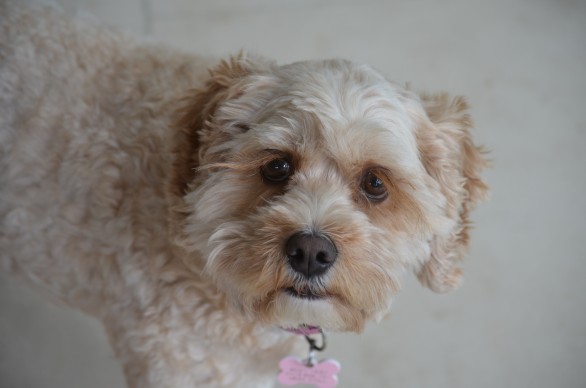 In early November I get excited about hearing from my mate Patrice Newell, to tell me that her biodynamic, truly gorgeous Australian garlic is ready. Patrice is a passionate grower of both garlic and olives (she would also appear to love purple). Her commitment to quality produce and sustainability is contagious. I always order a box of her garlic.  You can do the same here if you like.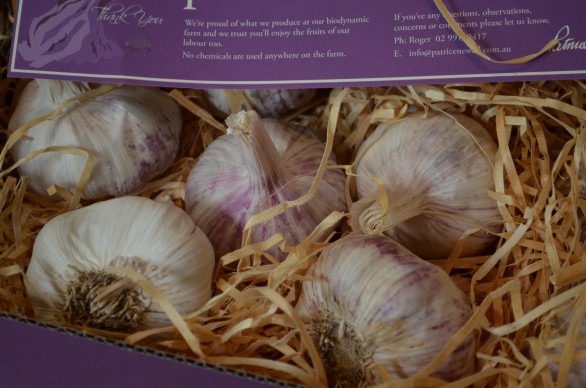 This year they have arrived bang on time which has coincided with my cooking mojo being at an all time high. So it's out with the flavourless imported garlic and in with the real stuff. Aren't they gorgeous?  Any suggestions on what I should do with them?  I think I'll do another garlic soup, slow roast a lamb shoulder studded with some cloves, make a garlicky prawn linguine and by then I'll need to order another box.  No doubt Grace will pinch a few. She is currently addicted to the Twilight series and has taken to placing a few garlic bulbs around her head to prevent any undead visiting for a snack during the night.
Come to think of it, Sydney in November could be considered the purple month. There are stunning Jacarandas, Agapanthus and Hydrangeas to behold, the occasional thundery purple sky and the kids Christmas pageants are beginning, which invariably involves making a costume in a horrible shade of lilac. Don't ask my why. Instead, why not take a wander through your suburb with your kids and find as many shades of purple as you can? And I'd love to know how often you use garlic in your cooking and whether you've ogled a jacaranda lately.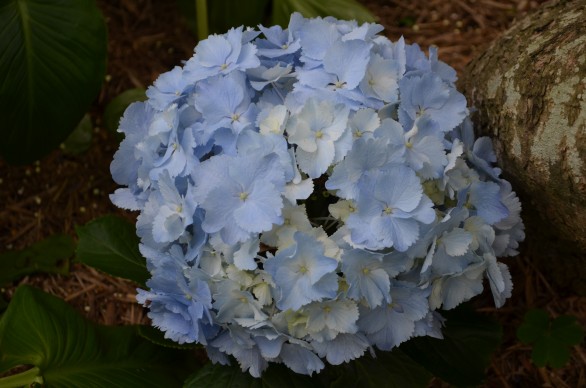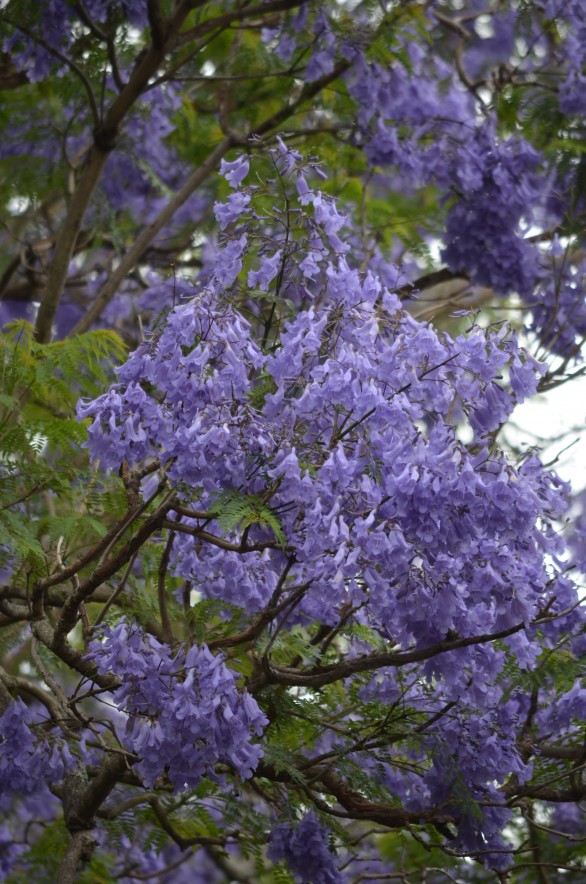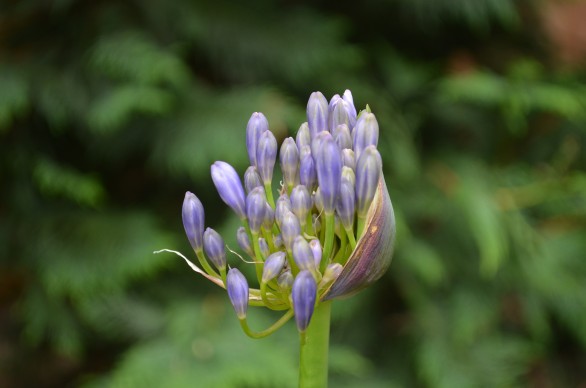 Until next time…