I found this recently in a pile of old papers. It's a note written by me to my cherished Grandfather.  I must have been about 16. To be read at his funeral.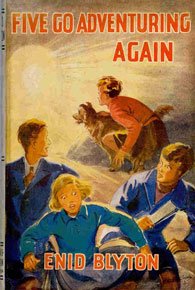 Thank you Grandpa
Thank you for your endless patience in always being surprised when I jumped out of the pile of leaves.
Thank you for understanding that it was of extreme importance for me to take over your gardening shed as the National Headquarters for the Ferntree Gully Famous Five.
Thank you for taking me on endless adventures through Sherbrooke Forest so that my childhood was full of fairies and magic (and the occasional bull ant bite on my behind).
Thank you for the wonderful smell that will forever remind me of you (and your Valiant car) – fresh grass clippings.  How I loved you picking me up from school in that car!
Thank you for the very strange sound your windscreen wipers made and for pretending that you could make them turn on and off by flicking your hands theatrically at the windscreen.
Thank you for trying to teach me how to change lanes on the freeway without hitting the white bumps.  I have not yet been able to master this.  I know the day I do you will be smiling in Heaven.
Thank you for all the pie and chips (with gravy!!) that we ate together.  Thank you for barracking for St Kilda.
But most of all Grandpa, thank you for teaching me respect and unconditional love.
It is simple.  I love you and I always will.
Gee whizz.  That just took me back 30 years.  And you know what?  I wouldn't change a word in that letter.
Do you keep old letters, postcards or other types of notes?
Until next time…