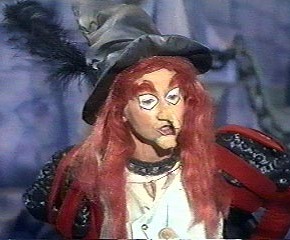 Do you dream much? I do and quite often. Normally I can relate them to something that's been happening in my life. They can be vivid, misty or downright weird. I used to have a recurring dream (as a child) which saw Witchy Poo's trees from HR Puff N Stuff trying to kill me. Still freaks me out to think about it. My husband doesn't believe he dreams, but I know better, having once watched him attempt to strangle the bedside lamp. He vaguely remembers something about an intruder.
I think I dream in colour. Often I can fly and usually my pets can talk to me. We have some very cool conversations. But the dream I had night before last is quite possibly the oddest I've ever had and I can't think of any logical reason for having had it other than social media's power to influence (maybe a few too many shiraz before bed also contributed). It has absolutely nothing to do with children, outdoors or nature, although, it does (I think) have everything to do with how I share that information…
Let me explain. I've talked before about how I really value social media (I am actually close to admitting my addiction). Not only does it help me promote my writing and my website, it's also given me the opportunity to connect with some truly fab people whose opinions, wit and words I really admire. Social media's core value is, I think, its ability to build relationships and create positive influence. And sometimes it's just plain, good old fashioned fun.
One of the warmest and most engaging people I've met via socmed is Mrs Woog of Woogsworld. She makes me snort with laughter at least once a day and her insight into how rich, complex and rewarding the mundanity of surburban Australian life can be is most reassuring. Heck, even the National Library thinks so. Reading Woogsworld is like having the relentlessness of everyday life eased a little each morning. And so we get to the dream.
I've never met Mrs Woog in real life, but I'd very much like to one day. I think my dream is an accurate reflection of how that meeting might go….
Here's the email I sent her yesterday:
I had the weirdest dream last night. You and I were sitting in my house in colourful maxi dresses. It was a beautiful afternoon, made all the more lovely by the sav blanc we were sipping. I think Eden was with us too. We were talking about social media being about relationships and positive influence. All of a sudden a bloke arrived at the front door with a huge bowl of cooked prawns. Some were the size of a small country. We set about eating them but then all our kids arrived and descended on the prawns like a swarm of blue blowflies. This made us both very cranky. One, I'm not sure which, was dressed as a witch in anticipation of Halloween and kept cackling wildly. Then you said you had to go home and wax your legs but needed to take my last bottle of Villa Maria with you. I woke before the dream descended into a fight over the bottle. Hilarious. But WTF? I think I'll have to blog about it…
And Mrs Woog responded:
That is so funny! And I can totally see it in my head. And I would totally win that fight xx.
Ain't social media grand?
Until next time….