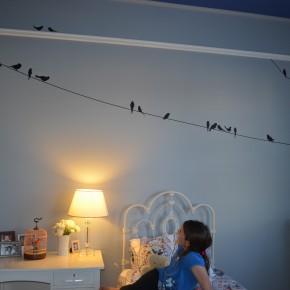 My daughter is 9 years old and a grub. Alarmingly, she is quite happy to admit to this.
She leaves a vast array of detritus around her as she goes. Clothes are left wherever they fall, plates and cups pile up in impossibly high, wobbly heaps on her desk, along with things torn from magazines that she intends to pin on her walls but never does. Textas (always without their lids), are scattered under her bed, along with half-started stories or letters to friends. Her found collection spills out from under there too, so it's not uncommon to stand on a pine cone, a shell or a conker when in her room. I genuinely fear something might be growing in her hair which she refuses to brush. Her toys, books, and DVDs can be found around the house in any place other than where they should be. In fact every item Grace possesses is never to be found where it belongs. I found her ipod in her father's sock drawer the other day. My darling daughter is like Pippi Longstocking on steroids. This messiness (which I prefer to think of as misguided creativity) runs counter to every other aspect of her personality. It amuses and exasperates me in equal measure. How to encourage her to keep things where they belong?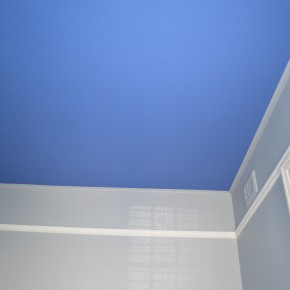 So, I announced one morning, "If you clean your room and pick up after yourself for one week, I'll let you paint your bedroom any colour you wish. I will also buy you a new duvet cover." You need to know that this statement was extremely brave, as her favourite colours are a horrid bright blue or a hideous shade of musky purple. I added, "I will also provide you with something very special to put upon your walls if and when you manage to sort out all your DVDs and keep the lid on the toothpaste for 7 consecutive days. It worked. She set about cleaning like a girl possessed. We removed 6 garbage bags of "things" from her room. She swept, she vacuumed, she sorted, she pfaffed. She chose a duvet cover from Laura Ashley and from that moment, the bed was made every morning. The toothpaste squeezed beautifully out of its tube for 7 days straight. And so (sigh) I headed to the paint shop in search of bright blue. Thankfully we settled on only the ceiling being painted the colour of a budgerigar.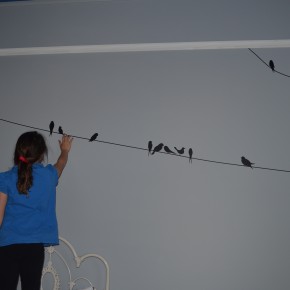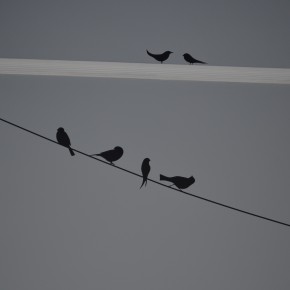 Whilst she was at school, I also unpacked the 'birds on a wire' decal that Bright Star Kids had sent me to trial. To be honest, I didn't really think I'd be able to use them. They seemed, well, a little too babyish for a 9 year old. How wrong I was. Together, Grace and I stuck on the plastic wire and then had fun positioning the birds atop. The effect is quite stunning. To quote Grace, "I really really love the birds the most of all about my room now.  They look like they are popping out of the wall.  Each night I imagine that one might land on my shoulder." I love that her room feels like a little bit of nature has found its way inside.  We are now 22 days in, and her room has remained spotless. Although, I still find the occasional pine cone on the floor or a One Direction picture waiting to be pinned up. Every day though, I thank the birds for finding the grub in my daughter and gobbling it up.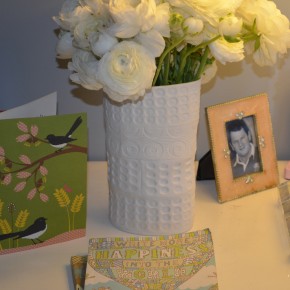 Bright Star Kids has two wall decals (RRP AUD $44.95 each) to give away. They have several patterns and styles to choose from. They are dead simple to apply and can be moved (reapplied) regularly without damaging your wall. Grace and I are smitten with hers.
For your chance to win one of the decals, simply leave a comment here, telling me which decal you'd choose and why. Oh, and I'd love to hear how you manage the grub in your family too.  Competition is open worldwide and will close 17 October.  Be quick!
Until next time…