This is my kitchen as at 5 August 2012.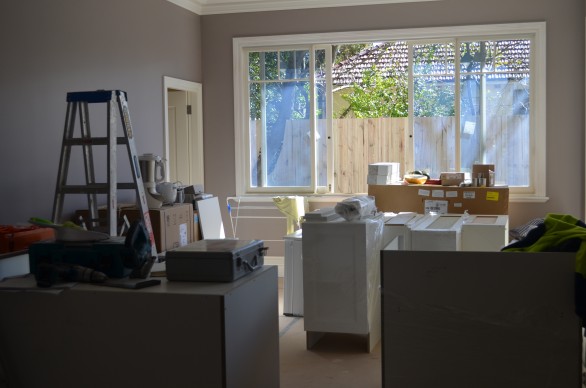 It has been this way for some time.  A kitchen company, which will remain nameless, have let us down badly on their delivery date of mid-July.  Meantime, we are surviving with an old microwave and my builder's kettle.  My sanity remains intact only because the children are viewing it as some sort of grand adventure. I wish we were still living at the farm.  Of course, I recognise that waiting on a kitchen is trivial in the overall scheme of things.  However, when you are a passionate foodie and relish cooking for your family everyday, not having a kitchen is like being a writer but having no pen.  It's miserable.
We've eaten more Thai takeout, store-bought roast chooks and pizzas than bears thinking about. All my trusted friends such as the slow cooker, rice cooker, blender, sandwich grill – anything I might use to prepare a meal, are 300kms away in storage at the farm.
And then, out of the blue, Tefal came to my rescue*.  They contacted me to ask if I'd like to test-drive their new appliance, "Soup & Co".  Sometimes life is beautifully serendipitous.  Initially I was reluctant, as I am not a gadget girl, (my husband will snort with laughter when he reads this) preferring instead traditional kitchenware, but under the circumstances, I jumped at the offer.  I am now totally in love with this shiny new thing and am likely to remain so.   It makes all types of soup a no brainer, reducing preparation and cooking time significantly.  I wish my Grandma had had this in her day.  More than this, it also makes perfect smoothies, milkshakes and hot chocolate, which is very handy when you have two young children (who thankfully, also love soup).  It can be used as a standard blender (good for preparing baby food).  Grace, my 9 year old daughter ventured further and made a delicious bolognaise sauce.  It was a triumph, despite our then having to borrow the neighbour's stove to cook the spaghetti and eat it on paper plates.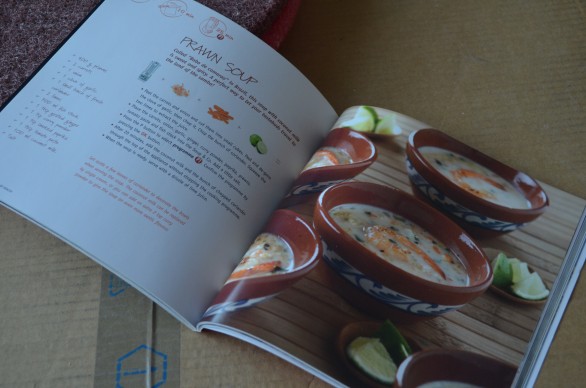 Last night, it was as simple as chopping a few ingredients, finding a can opener and pressing a button, to prepare Bobo de Camarao (Brazilian Prawn Soup).  This soup is one of 40 recipes in the neat little cookbook supplied with the appliance.  I for one had never heard of Bobo de Camarao before now.  Tomorrow, I'm thinking of making a warming winter vegetable soup.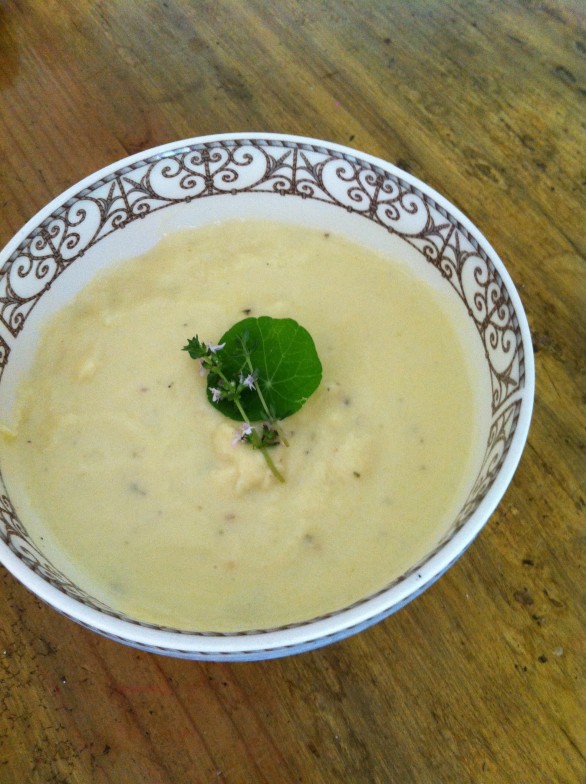 Soup & Co is valued at $299.95.  This is not cheap, however I think it's a worthwhile investment.  But why not try and win one? Tefal have offered me one to give away to a reader of this blog.  So, for a chance to have your own, simply tell me what soup you'd serve me if I were to visit and why.  The winner will be chosen for their imagination and creativity. I'll leave it to my daughter Grace to decide.   Be quick!  Competition closes Monday 20 August, 2012.  Open to Australian residents only.
*Tefal supplied the author with one Soup & Co to review and, thankfully, keep.