Sometimes something literally takes your breath away and transports you to another place where imagination, joy and gratitude collide. This happened to me last week. I was visiting a dear friend who I hadn't seen for several years. She lives with her two beautiful daughters in the Noosa hinterland. They know that I'm a big believer in fairies and had written a book on being outdoors with children and encouraging lots of unstructured play. I had told them I was going to bring a copy of my book for them and a few bits and pieces for lunch.
In anticipation of my visit and to say thank you, they prepared a fairy home for me.
Here's what they did.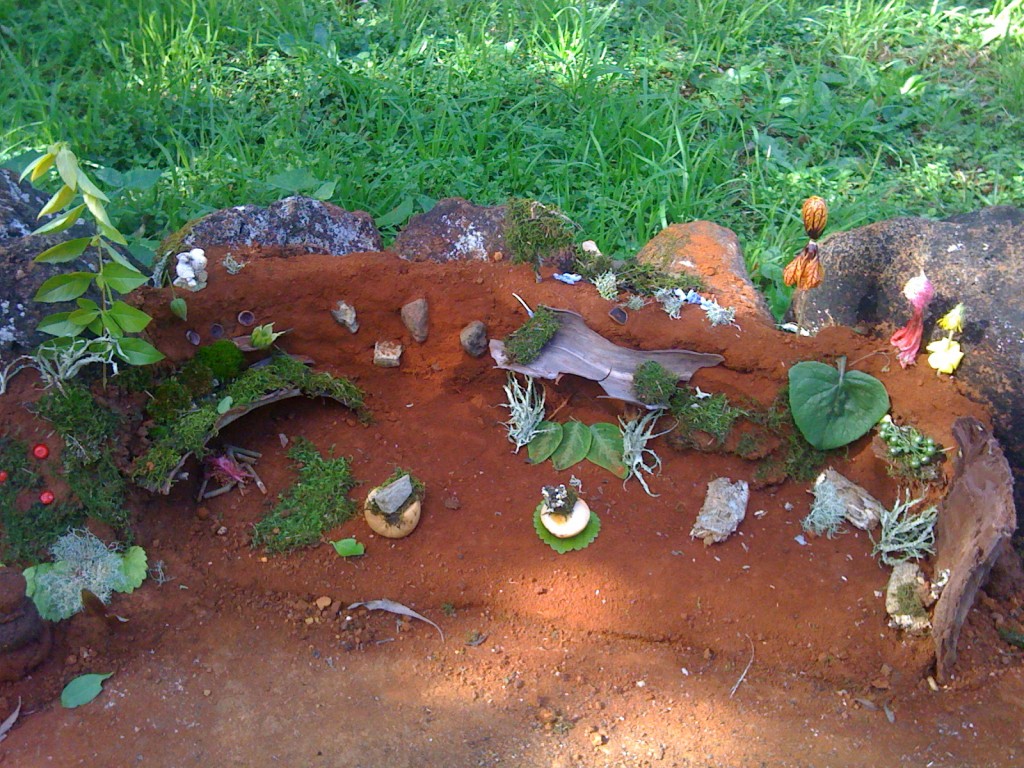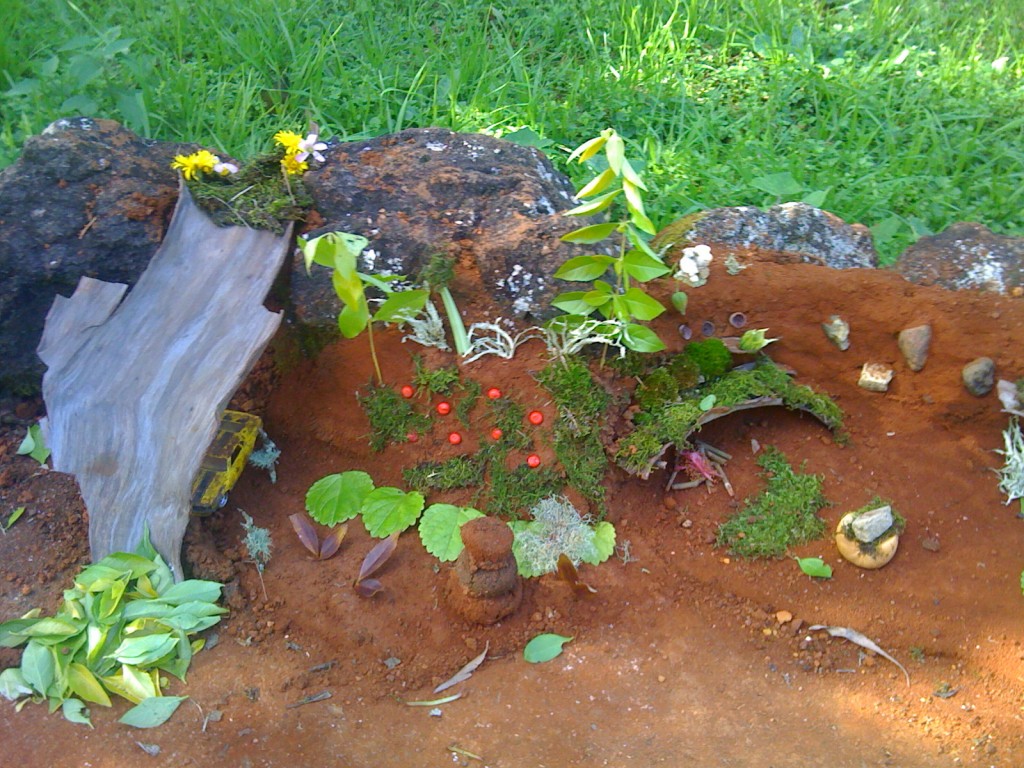 I love the cotoneaster berries that are tranformed to become a 'rock climbing wall' for the fairies. And the garage, complete with a little car to get about. There was a room for reading and a room complete with an open fire to stay warm. The large piece of bark is, of course, a slide complete with soft leaves at the bottom to ensure no fairies get hurt when whizzing down.
The red earth was packed up against a stone wall by the girls. Mixing it with just a little water made the perfect mud brick wall on which to complete their masterpiece.
The girls worked steadily, for around an hour, flitting around their garden (just like fairies) looking for the right materials. They were happy and their faces glowed with a sense of achievement and pride on showing it to me. I was, simply put, honoured to be presented with such a precious gift. The gift of imagination and love. x