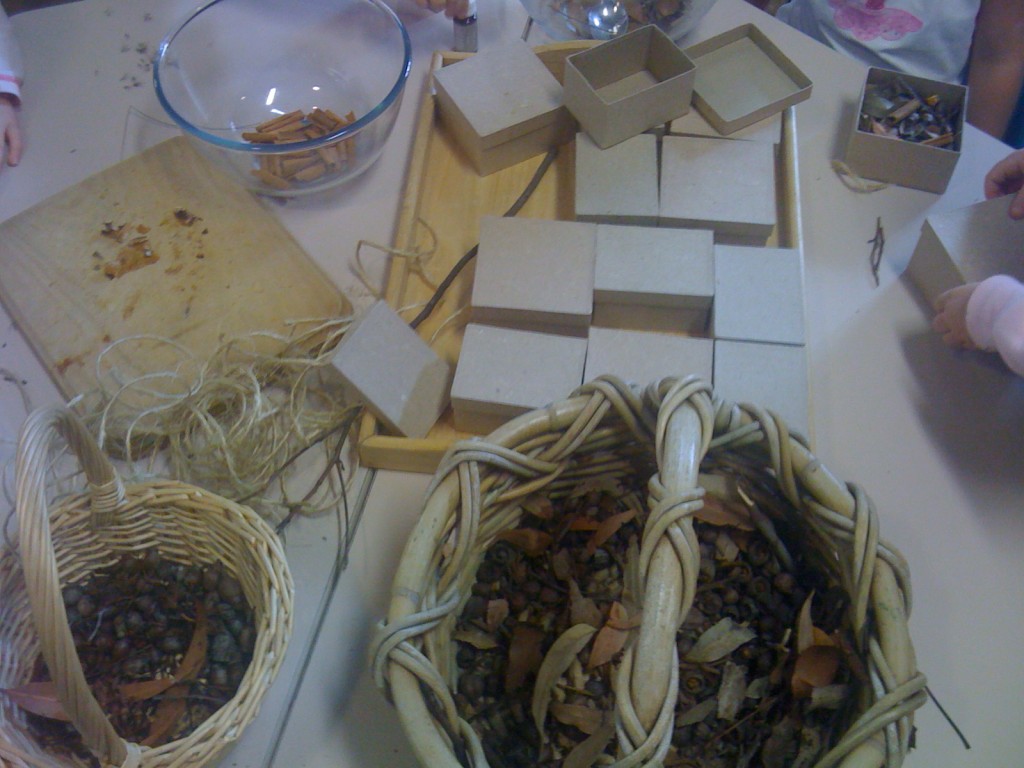 Today I visited The Point Preschool in a leafy suburb of Sydney. I adore this preschool and all that they do to encourage innate connections with nature in their young students.
So I was well and truly chuffed when I arrived to find a group of 4 year olds busily making the Gum Nut Potpourri recipe from my book, Small Fry Outdoors. They are making little boxes of it for their Mums for Mother's Day. They were so happy, their faces earnest with concentration – pouring, mixing and playing about with the gum nuts and leaves and loved the responsibility of undertaking the project with little or no interference from adults.
The Point Preschool is inspirational. It has won many awards for the work it does in championing sustainability and natural playspaces. It has a very strong commitment to the environment and education for sustainability. As many of you know, the aim of education for sustainability is to promote a sense of responsibility, respect, empowerment, active participation, enquiry and social change. Education for sustainability focuses on biodiversity (nature connections, gardens and animals), environmental health (chemical reduction, pest management, food) and resources (water and energy use, waste minimisation).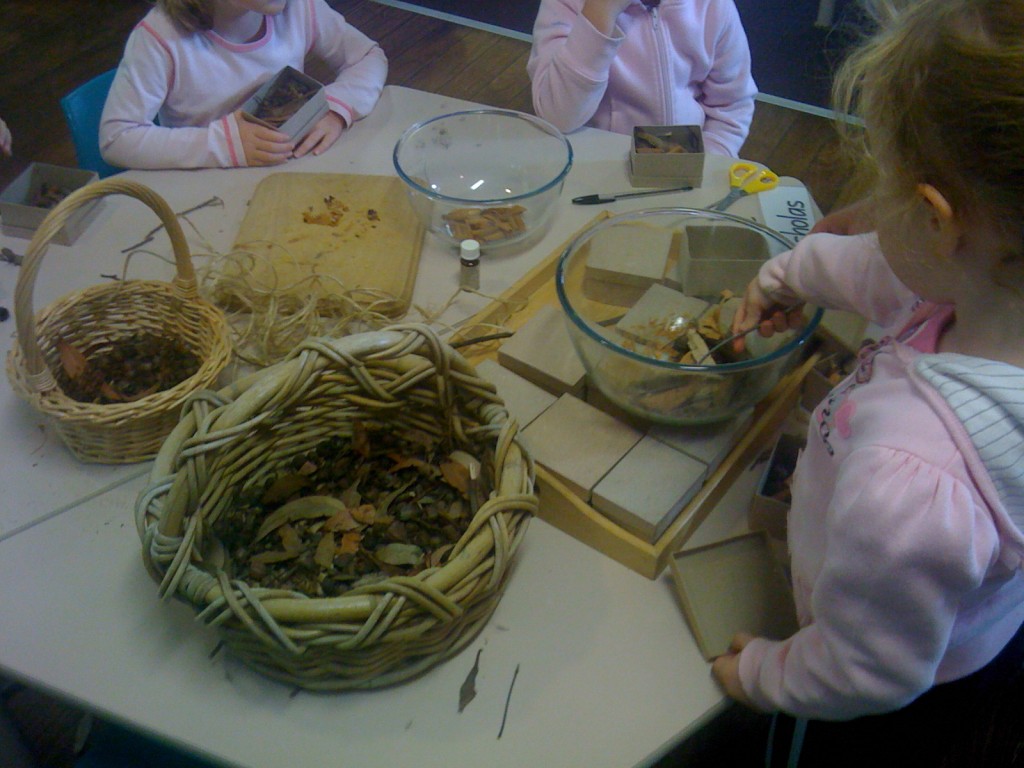 As Catherine, the Director of the preschool says, "Early childhood is a great time to involve children in education for sustainability and develop life long practices to ensure the respect and protection of our planet. We believe a sense of wonder, belonging to and love of the natural environment, living things and animals is critical for young children to develop lifelong respectful, positive and proactive attitudes towards protecting our environment, caring for all living creatures and creating a sustainable environment." I couldn't agree with her more.
So rather than have Dad and the kids head to the shops, why not encourage them to head outside to find the perfect Mother's Day gift or better still, have them try the potpourri? Playoutdoors bliss.