(With thanks to some of the clever people on the internet for the use of their images)
Corymbia (Eucalyptus) ficifolia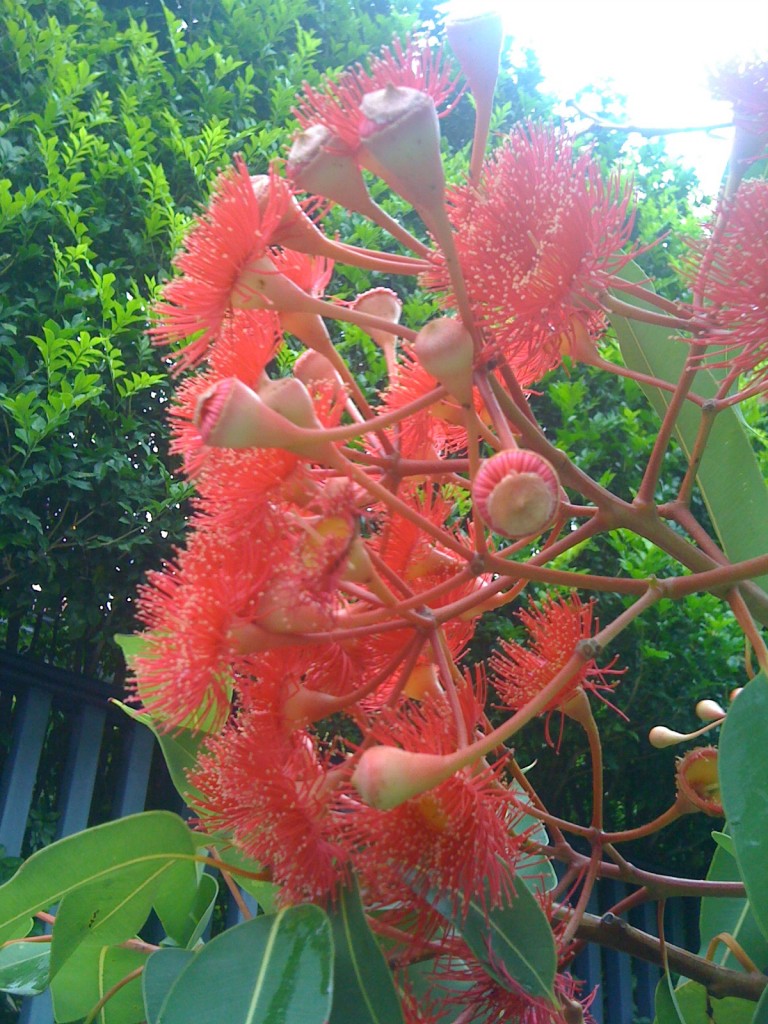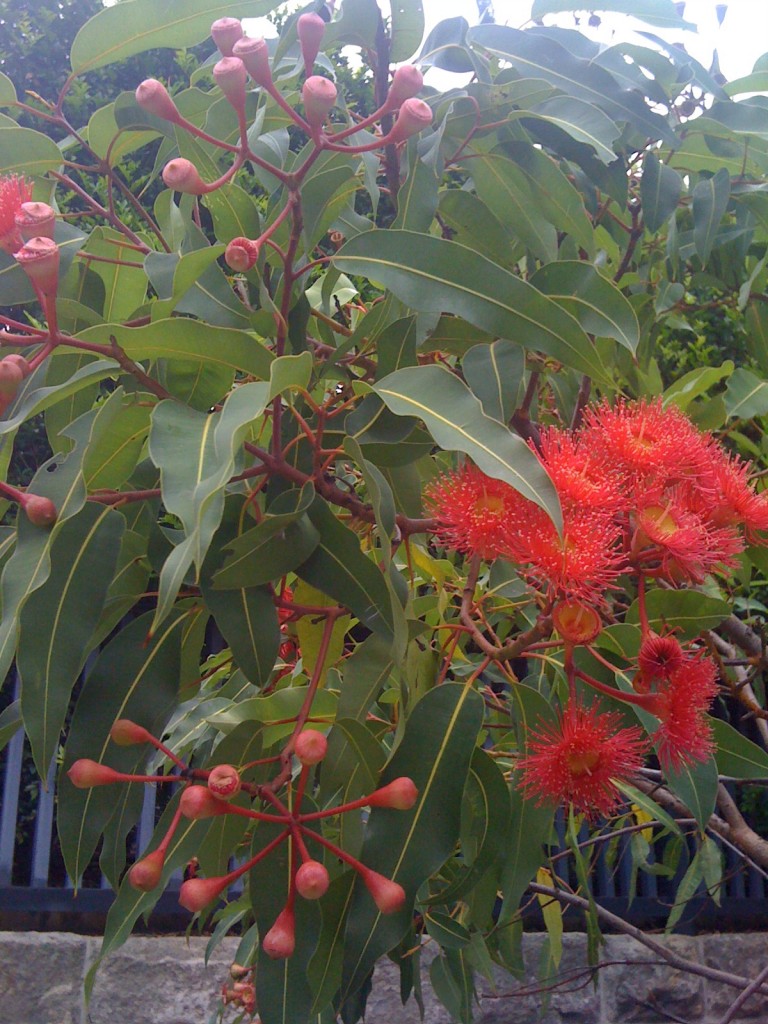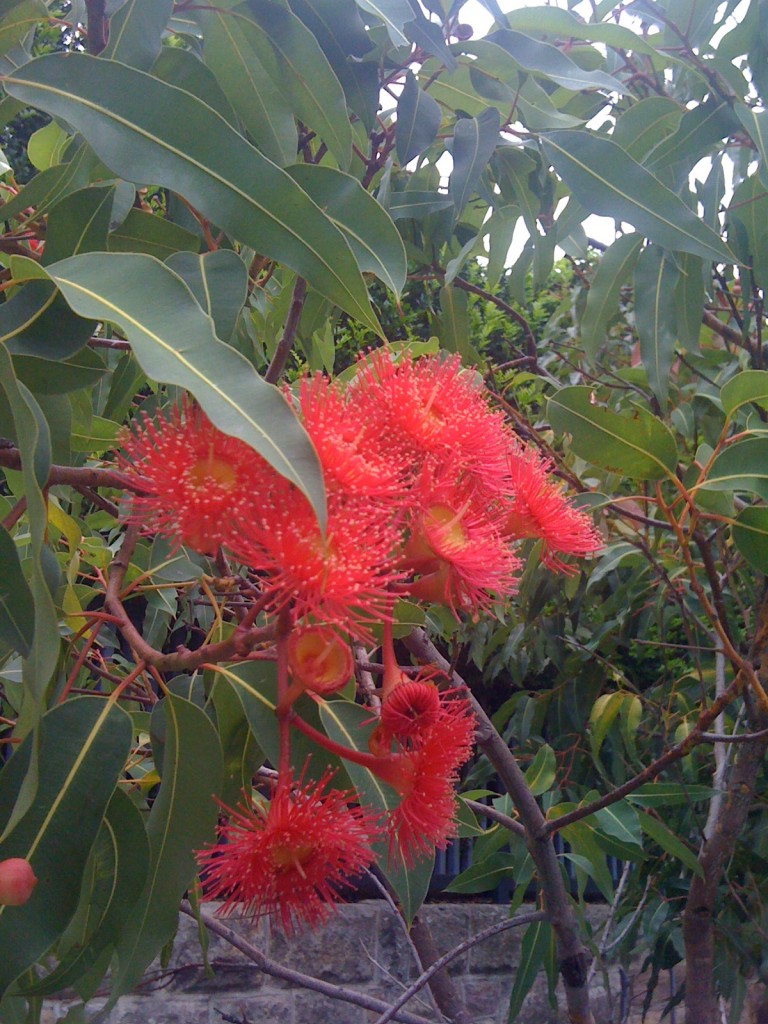 On the way to school this morning, the kids and I took a slightly different route to the one which we normally walk. Imagine our excitement (well, mine more than the kids really) when we came upon this beautiful Red Flowering Gum doing its thing. A plant of my childhood (they are more commonly found in Perth and Melbourne than Sydney), it instantly transported me back to the summers of my youth. There, I used to collect the (yet to flower) Gum Nuts for use as counters, money or for hurling at my brother. The flowers I collected for making blossom beds for faeries and pixies. And of course the empty nut became the perfect tea cup for the faeries and me during our outdoor afternoon teas.
My mother used to make beautiful arrangements for the kitchen table where she then introduced me to the delights of May Gibbs' Snugglepot and Cuddlepie and the exquisite and intricate illustrations of Australian artist, Peg Maltby.
All memories I treasure, so it was just delightful to be able share this plant with my children. Needless to say, we are heading back to the flowering gum, under the cover of night, secateurs in hand, to pinch a few blooms.
I am constantly surprised by how easily the sight or scent of a plant can elicit powerful memories. The slightest whiff of Daphne and I am reminded of open fires, foggy mornings and scratchy woollen jumpers. If I see a Dahlia, I think of my beautiful Grandfather who struggled with these unruly plants for years – his favourite was 'Bishop of Llandaff'. Peonies will always be associated with the joy of my wedding. Oleander, and I hear the words of my mother "steer clear of this one kids". Chickweed, and I remember having to collect our chooks' eggs each morning. Mention the word Wattle and I instantly sneeze. And so it goes on…
Do you have any plants that transport you to another time or place? I'd LOVE to hear about them.