Welcome to number #2 in the series "Plants kids can play with".
This week we feature the majestic Liquidambar styraciflua. Also known as Sweet Gum, it is native to eastern North America. However, it is also a common tree here in Australia in large private gardens, public parks and gardens and streetscapes (in temperate areas). So why and how do kids play with such an large tree?
First of all it sits somewhere near royalty in the climbing stakes: When I was a little child we had an enormous Liquidambar in our front garden. Its branches were in all the right places and the shadowy crown acted as the perfect hideout. I was convinced it was my very own Magic Faraway Tree. My sisters and I could get to the very top as the branches were strong and oh, the view! Everything was dragged up this tree over the years, including a full tea set, blankets and pillows and our dog which was no mean feat as she was a Bassett Hound. My children are now very lucky to have three Liquidambars in our garden at the farm. These trees have strengthened their beautiful little bodies as they scramble up and down, helped with gross and fine motor skills and provided hours of babysitting duty.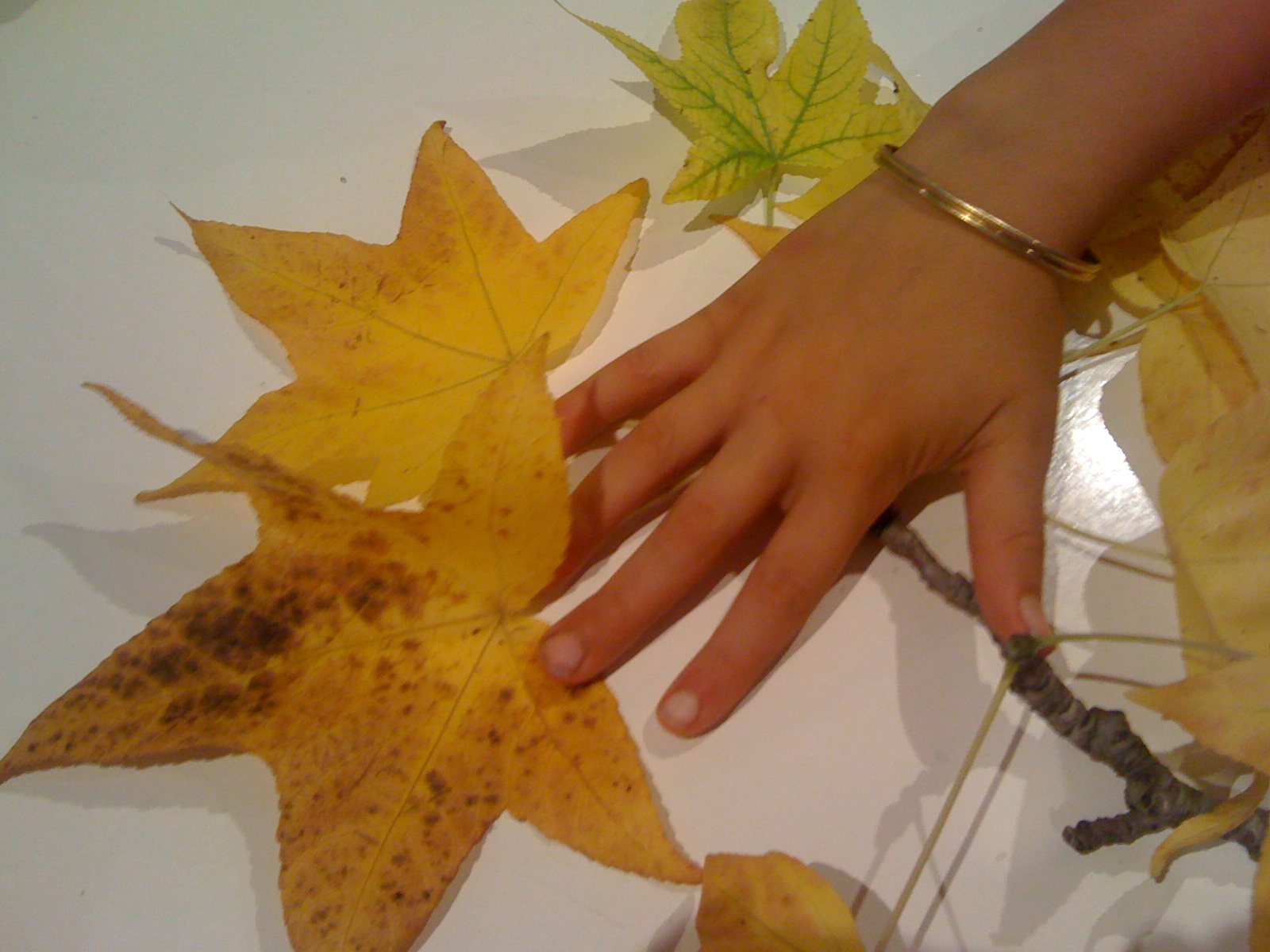 The leaves, being palmate in shape provide a myriad of craft opportunities. We have used them for stencilling leaf 'hands or people', making clothes for peg-dolls, used them in our sets for fairy play and used the leaf tips when making 'baby birds'.
In autumn, the leaves come into their own. From a muddy yellow, through to a pearly black and all the colours in between, the Liquidambar puts on a beautiful display as autumn progresses. We have spent hours trying to match (on paper) the various colours found on the tree. Whether kids manage to match the colour or not is incidental; just encouraging them to explore the concept of colour in this way is great fun. And when the tree loses its leaves altogether, we spend time sketching the 'skeleton', or outline of the tree on wintery afternoons.
And then there are the conkers. Oh the wretched conkers! When forming they make perfect earrings or a 'bullet' to shoot out of a home-made popgun. We've used them as counters and also painted them to make natural 'marbles'. Once dried, however, the conkers are wicked spiky things, lurking in the grass just waiting for an unsuspecting foot to land on it with force. I estimate probably 40% of the Australian population has done exactly this at some point. However, the dried conkers do have an upside. They can be used as 'stamps' to dip in paint and roll around on bits of paper to make funky squiggles and shapes on the page. They also burn beautifully in the fireplace over winter.
If you have some space in your garden, consider this tree. If you don't, take a walk around your neighbourhood and you are sure to come across them. Just watch out for the conkers!