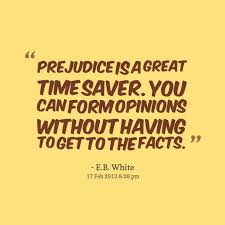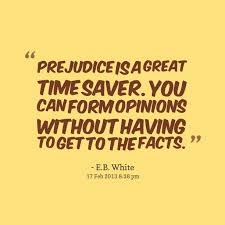 The other day I went to a blogger function which was held in a truly stunning home on Sydney Harbour.   It had stonking views of the bridge and opera house, was four or five times the size of my terrace ~ truly, my entire home would have been the size of the ground floor of this home. The walls were dripping with exquisite artwork; the appliances were state of the art. Everything was so very perfect and coiffed.
As I was leaving, the four-car garage opened but it had been converted into a makeshift art studio. At the back stood a man. He looked vaguely disheveled, kind of wizened and a bit grubby, with a lined face. He was wearing mustard-coloured jeans with a huge brass cowboy-type buckle and a dirty tee shirt with holes and tears. "Hello." I said, pointing to a steel obelisk standing at the rear of the garage. "I love the sculpture, did you make it?" "Yep." he replied, showing slightly yellowed teeth as he smiled. "You're very clever" I replied, adding, "Are you renting the garage from the owners?" "No, I live here." he stated simply. At that moment I was mortified at letting my prejudice gain the upper hand. You see, to my mind he just didn't look like he belonged with the house. My prejudiced self envisioned that only someone immaculately turned-out; in short, oozing wealth could possibly own the home. I don't think I've ever felt so ashamed of myself or as embarrassed. I'm sure he noticed my embarrassment but just carried on with our conversation.
And he was fascinating. He told me that he'd recently returned from living in Asia, had started life as an engineer but had spent most of his life as an acrobatic dancer. He learned his trade from friends at the Russian Ballet and had lived and toured in Europe for years.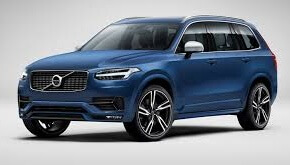 This experience led me to thinking about other times I've displayed prejudice. For example, I grew up thinking that all men who drove Saab cars were dead-cute spunks but horribly vain. MG drivers were all half mad. And Volvo drivers were boring ~ interested only in substance and safety over style. Oh, and they quite often wore terry-towelling hats and had a Keep Australia Beautiful rubbish bag hanging from the glove box.
So it was with some trepidation that I accepted Volvo Australia's offer of their brand new XC60 to review for a month. And of course, once again my prejudice has been given a walloping. Since first getting into the Volvo, I've seen them everywhere (a bit like when you first fall pregnant and all of a sudden there are pregnant women on every street corner). There's not been an old man in sight. Instead, it would appear they are the choice of young families on the go; mothers with kids; youngish metrosexuals and urban chicklets.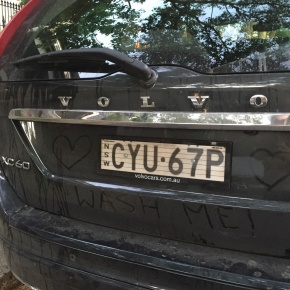 So far I can't fault the car. It's taken me to the farm and back, carrying 200 agapanthus plants (and six huntsman spiders) in its boot in the process. That's a 600km round trip ~ and it was still half full of diesel. I've ferried kids around, driven in and out of the city several times and also taken it to the beach. Its turning circle is phenomenal and it's a breeze to park. So if you're in the market for a car that offers all the bells and whistles of a luxury car, is PERFECT for a young (and growing) family, but at less than half the price you'd pay for the European equivalent, then consider the Volvo XC60. Truly. Oh, but just make sure you leave your prejudice behind when you visit the dealership….
Until next time…
Caro & Co received no remuneration for this post.