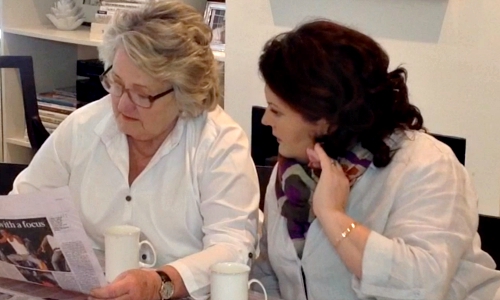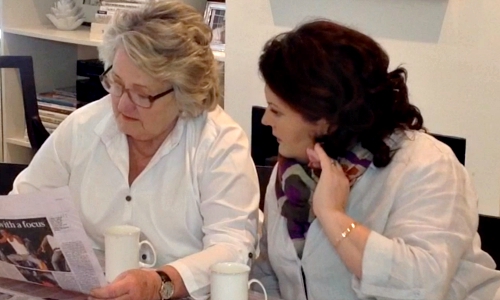 I turned 50 this year and with that milestone came the rushing realisation that I am now officially middle-aged. Indeed, in some surveys and government forms I'm considered to be on the cusp of old age. I now have to tick the 50+ box whenever I fill out a form. Will I soon become invisible?
After I'd poured myself a stiff (and sizeable) drink to help recover from the shock and the immediate belief that I was now officially ancient, I reconsidered.
I certainly don't feel different. Sure I might have a few more wrinkles and be carrying too much weight, but there's nothing I can't do that I used to do when I was 35. I still feel well, engaged and connected to those around me. I'm still excited about what tomorrow will bring.
The people in my life who are older than me are the same. These Great's may have some physical ailments that have presented themselves, but on the whole they are the same interested and interesting people I will always love and admire.
My husband turned 64 last week and he's just as sexy and vital as he was when I married him 15 years ago. My son's 94-year-old Godmother still lives by herself, catches buses everywhere and regularly entertains at home ~ and she's virtually blind and profoundly deaf. And at 75, my mother never stops moving, is tech-savvy and walks miles everyday.
I celebrate and applaud these Greats in my life and honestly, I learn much more from them than I do from younger generations and embrace ways to stay connected with them.
I chatted with Mum last week and we came up with a list of things you can do to stay physically, emotionally and spiritually "young" and connected to the world around you. I think the first point is the most important:
Don't let other people's attitudes about age define how you act or feel.
Stay connected even if you have to force yourself to do so. Ring, write and visit friends regularly, it will be worth it.
Family is everything. Cherish them.
Try and exercise everyday.
Keep up, or start a hobby.
Eat well and entertain whenever you can.
Try and find something everyday that makes you snort with laughter.
We also decided to make a video celebrating Greats. We hope you like it, as much as we enjoyed making it.
By 2050, 50% of the population will be female, aged 50+. We are an ageing population and it's time we started supporting and celebrating our Greats. They have much to teach us and still much to contribute to society.
Bupa is championing the Caring for our Greats initiative, which is all about encouraging connection through the generations and celebrating the Greats in our lives. Drop by and check it out on The Blue Room.
And be sure to look out for their #CaringForOurGreats competition to go in the draw to win a trip to Sydney to enjoy an incredible dining experience at Matt Moran's Aria restaurant for you and your Great.
Until next time…