Jump to recipe
Come Saturday I am SO over cooking.  It's the one day of the week I wish that a fairy would appear in my kitchen and take over. Yeah, like that's ever going to happen. Instead, I pour myself a large gin and tonic and hunt for some cooking mojo. More often than not, said mojo is to be found hiding at the back of the pantry behind a packet of something.
Which is why I often make this version of San Choy Bau. It requires little effort but is hugely flavourful. Tweens and Teens can also cook this meal from beginning to end (an added bonus). San Choy Bau or "Chub Chub" as we refer to it is what I cook when I don't feel like cooking.  It'll be on the table in under half an hour.
This recipe variation on a classic Asian dish comes from Continental Foods (I tinkered with it a bit too) and requires two packets of their Chow Mein Mince base.  Whilst I rarely use anything in a packet, come Saturday, I embrace anything that means less time slaving in the kitchen.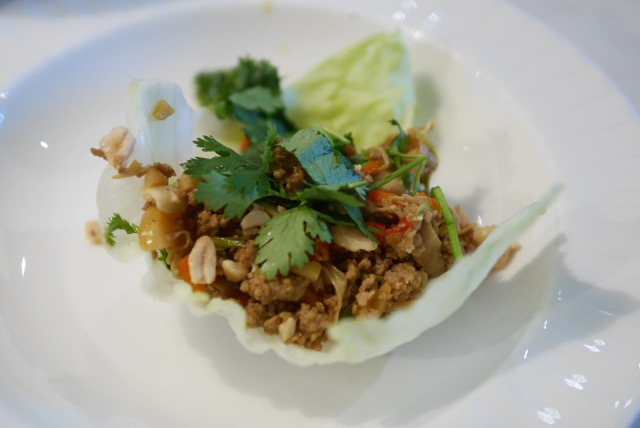 Ingredients
1tsp vegetable oil
1kg pork mince
1tsp fresh ginger, finely chopped
1tsp garlic, finely chopped
2 pkts Continental Chow Mein Mince base
100 g enoki mushrooms, ends removed, chopped in half
100g oyster mushrooms, finely sliced
2 carrots, diced
6 shallots, finely sliced
100g water chestnuts, sliced
100g bamboo shoots, finely sliced
1tbsp soy sauce
1tsp sesame oil
2 large iceberg lettuce
To garnish:
1/4 cup chopped roasted peanuts
1 handful fresh bean sprouts
1 long red chilli, chopped finely (optional)
half bunch of coriander, roughly chopped
Instructions
Heat the oil in a medium pan and brown the mince in batches.
Add carrot, ginger and garlic and cook for 2 minutes.
Add mushrooms and recipe base and cook for a further 5 minutes.
Stir through shallots, bamboo shoots, water chestnuts, soy sauce and sesame oil. Combine all well for 1 minute.
Transfer to a large serving bowl and garnish with the bean sprouts, coriander, chilli and roasted peanuts.
Arrange individual leaves of the lettuce to form a 'cup' and place all onto a large platter.
Put both dishes onto the table and let people assemble themselves.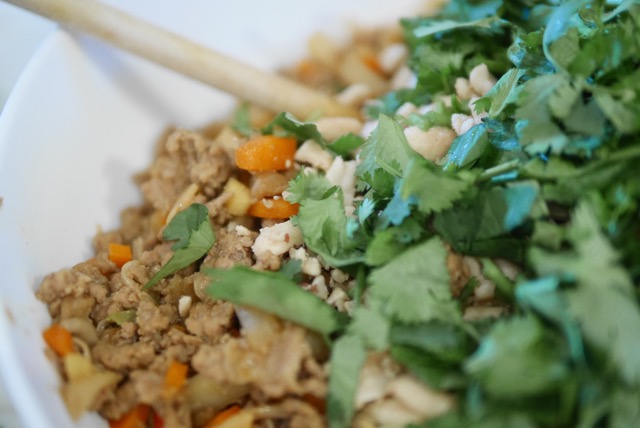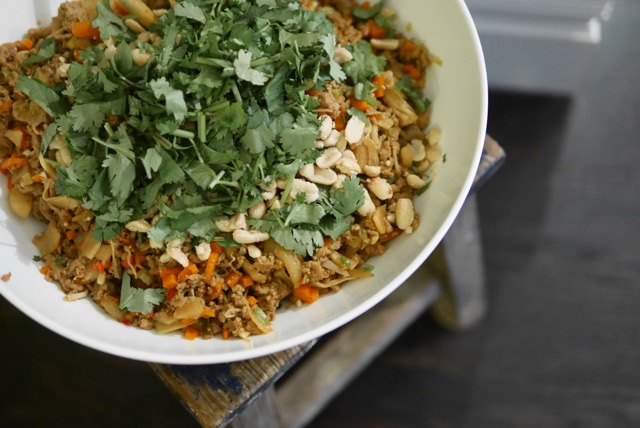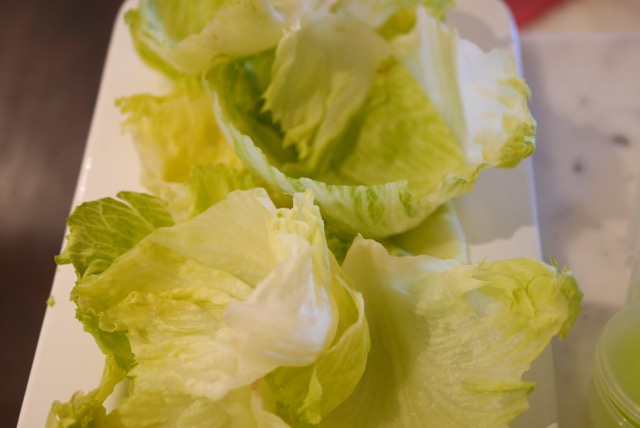 Kids love this…
Until next time.
What's your go-to recipe when you can't stand the thought of cooking?
This is NOT a sponsored post although I jolly well wish it were…