Jump to recipe
My entire household is sniffing and sneezing. This is the view from our window this morning. Can you see the snowflakes?  It's as cold as a witch's clacker and I'm going to send four children outside. Before doing this and in an attempt to ward off any winter bugs, Grace and I have made a delicious soup crammed with ingredients high in Beta Carotene and Vitamin C. Not because we planned it that way, simply because its what we had in the pantry. So easy and so delicious…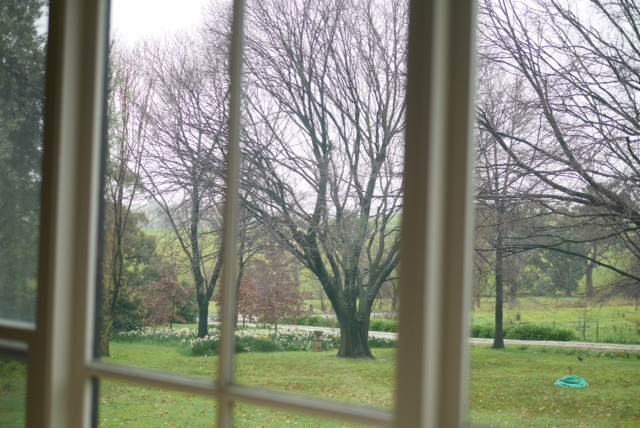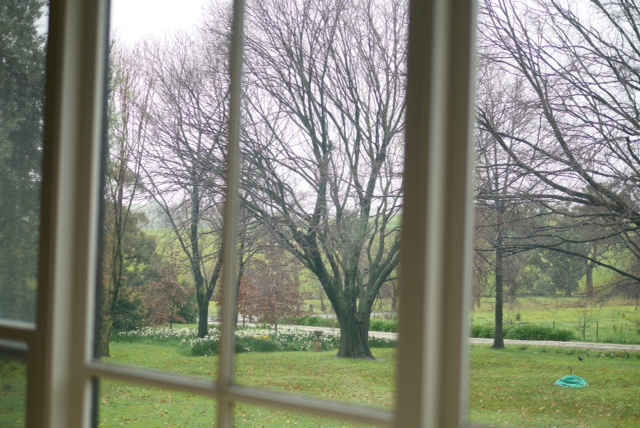 Ingredients
2 large sweet potatoes, peeled and roughly chopped
One large fennel bulb, roughly chopped
One large leek, roughly chopped
One large bunch of spinach, silver beet or kale roughly chopped (optional)
6 cloves of garlic, peeled
1tsp fennel seeds
Juice of half an orange
2 fresh bay leaves
2 pieces of orange rind, no pith
500ml quality chicken or vegetable stock
300ml of water
Salt and pepper to taste
Large knob of butter
Thickened cream
Handful of chopped chives
Instructions
If you have the time or inclination you can first oven roast the fennel and garlic to intensify the flavour and richness of the soup. It's certainly worth doing this, however, if you are looking for a simpler recipe that is still flavourful, ignore this first instruction.
Into a large deep saucepan, add a knob of butter, the leek and fennel and cook until softened.
Add the rest of the ingredients (you should have enough fluid to just cover your other ingredients) and simmer for an hour or until all ingredients are very soft.
Find and remove the bay leaves and orange rind.
Now using a bamix or vitamiser, blend your soup until smooth.
Pour into a mug, add a dollop of thickened cream and sprinkle with chives. Serve immediately.
You could also top with a couple of slices of crispy pancetta or streaky bacon if serving in a bowl.
Enjoy ….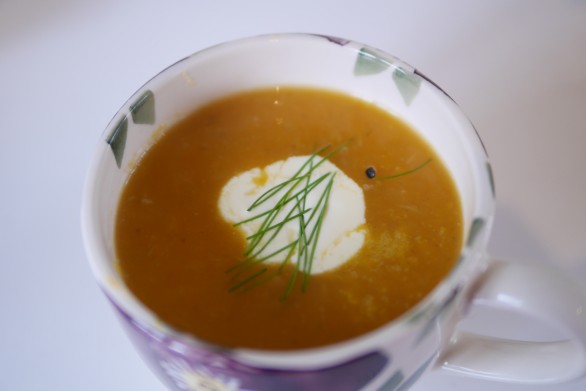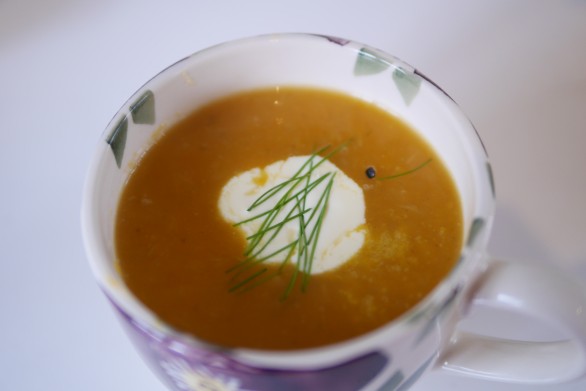 What's your favourite winter warmer?
Until next time…