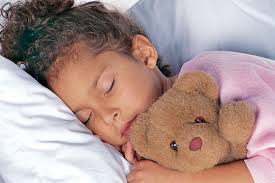 Last night I slept soundly. I closed my eyes and woke 8 hours later feeling good. I've not slept this way for some years. Blame age, eating too late, too much red wine, a husband with a chronic snoring issue, a cat with a tendency to tear at the furniture at 3am, sleepwalking children; what you will, but nowadays a solid block of sleep often evades me.  It set me to wondering why this was.
I'm in my hometown of Melbourne this week, staying in a small boutique hotel. I slept with the window open despite the cold. I fell asleep listening to the No. 8 trams rumbling up and down Toorak Road, the sound of rain spattering on the window, the distant toot of a train, a church bell tolling and early in the morning, sweet little sparrows busily chatting to one another in the tree outside. And then it dawned on me. This is why I had slept so well. These were the sounds of my childhood. These everyday sounds had provided me with a sense of place, of familiarity and contentment. They were safe sounds. They afforded me a steady continuum of indirect security throughout my childhood and into early adulthood. They were (along with certain scents) a constant. A reassuring constant.
And then I spent the next day with the team at World Vision Australia and a bunch of inspirational bloggers discussing how we could, together, inform people of the plight of children in need and distress and to seek the support of Australians in trying to bring about positive change in their lives.
As I drove back to the hotel, I wept in my car as I realized that none of the children World Vision are hoping to have sponsored enjoy the "sound security" I did. Their familiar sounds are more likely to be the drone of warplanes, gunfire and explosions, or the sounds of people suffering (or dying) from disease, malnutrition or injury.
I have no wish to appear melodramatic in putting up this post.  My experience and the telling of it is simply a personal observation.
We may not be able to change the sounds of their childhoods, but by sponsoring a child through World Vision we might be able to ensure that their path to adulthood is just a little more secure. If you'd like to help, please visit the World Vision website and sponsor a child today.
Until next time…
Image found on the great website TheMotherhood.com