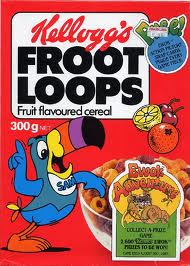 I despair of the Australian media. The 24-hour media cycle ensures that it's virtually impossible to find in-depth analysis of anything, anywhere. Media corporations are so polarised in opinion (pick a topic, any topic) that it is impossible to find a balanced read/view.
Having to continually sift through bile and bias, wade through a world heavy with shrill-voiced shock jocks or TV presenters demanding that we listen and agree with their self-important twat is dull to say the least. Then there are the ambulance chasers. How do they sleep at night? Everything they offer is an insult to the thinking Australian.
To my mind the Australian media are like breakfast cereal:
Commercial radio & television are like a Kellogg's "fun pack". Everyone fights for their favourite, but deep down know they'll be disappointed as there's nothing of substance to be found in the pack ~ ever.
The Daily Telegraph is like a packet of Froot Loops. Everyone loves a bowl of Froot Loops don't they?  Many women eat them secretly after their children have gone to school. Men never seem to need a reason, although few admit to buying them. Froot Loops offer colour, movement and the promise of great cheer each morning. Sadly, the reality is nothing but sugar and air.
The Sydney Morning Herald is like Just Right. Jam-packed with things that are supposedly good for you. However, if you took all those bits out (which annoyingly get stuck in the teeth anyway), you're left with nothing but rice bubbles.
The ABC is like Bircher muesli. Again, purportedly good for you and you'll feel virtuous for the eating of it. But it's wringing wet, boringly earnest and leaves you feeling bloated and vaguely depressed.
The Australian is like Sultana Bran. Solid, reliable, but as dull as a wet week and never changing in its opinion of itself.
Internet media is similar to a full English breakfast. It's wickedly delicious but you know you shouldn't eat it every day. Further, some of the content makes you wonder why it's on the plate in the first place.
Me? I've begun eating a Continental breakfast. I'm assured of variety and it's far more palatable than anything I can expect to be offered in Australia.
Feel the same?  Where do you get your news?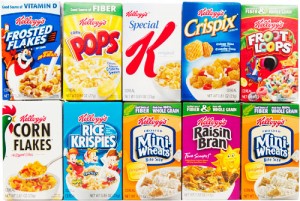 Oh, and here's my antidote.  Tune In Radio
Until next time…