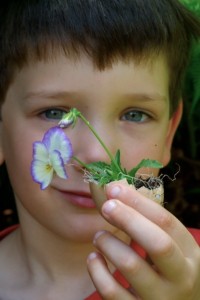 I love it when I stumble upon a set of words that resonate. It never fails to give me a thrill. Words that confirm that the tenets I try to follow in my approach to parenting and everyday life are worth pursuing. Two such passages came across my desk this week so I thought I'd share them with you.
In managing the practicalities of everyday life, which, let's face it can be dull, relentless and just a little boring, I've long subscribed to the view that it's critical to find wonder in the ordinary. When parenting I try to encourage independent discovery, foster imagination and creativity, demand unstructured play, and wholeheartedly support responsible risk-taking. As a Mama, some of these take courage. Some days it can be hard and I'm by no means perfect, quite the opposite. But I persevere because I believe the upsides are many. I hope that in doing so, my children are learning to be resilient ~ knowing how to manage failure and disappointment but also to experience a little joie de vivre each and every day, no matter where they are, who they are with or what they are doing.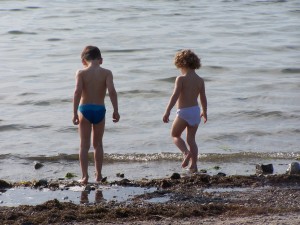 And it shouldn't be restricted to children. I abhor anything that crushes my creative or attempts to pigeonhole me into behaving a certain way just because I'm now an adult. I never feel very grown up and relish that. And it would appear I'm no longer alone. A dear friend of mine who is a Futurist told me of the rise of a phenomenon that has been given the moniker,  "down-ageing". That is, a growing desire by adults to experience the freedom to be child-like on a regular basis. This extends to their work life, the hobbies they pursue, the music they listen to, the friends they choose and the purchasing decisions they make. Clever is the retailer who adds this into their marketing mix…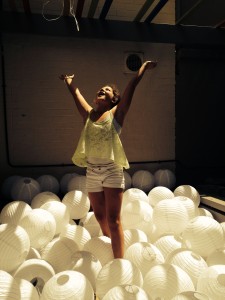 And so to the quotes. They come from quite different sources but are now stuck firmly to my pin-board in my mind.
Children have the naivety to imagine possibilities that transcend what is now, and what is assumed to be the natural order of things. Children summon up the courage to take those leaps of faith that turn curiosity into an exciting adventure. Children can look at their world and see with wonder what to others may be just a collection of artefacts fixed in a time and place. Children tend to approach the world with a "why not" attitude, they have an expansive view of life, and their imagination and curiosity to make sense of their complicated world.
As we approach adulthood we are expected to be more serious and to work hard. As work is the world of adults, the trade off can be that organisations curb their creative tendencies and focus on production and execution. Dr Tina Seelig, an innovation expert at Stanford University, in her wonderful book inGenius suggests that without creativity we are not just condemned to a life of repetition, but to a life that slips backward.  She declares that "the biggest failures of our lives are not those of execution, but failures of imagination." 
Excerpt from Catherine Misson's 2013 Speech Night address to the girls and parents of Melbourne Girls Grammar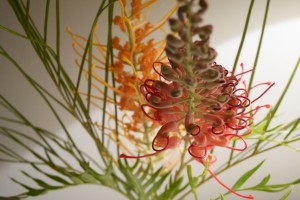 Do not ask for your children to strive for extraordinary lives. Such striving may seem admirable, but it is a way of foolishness. Help them instead to find the wonder and the marvel of an ordinary life. Show them the joy of tasting tomatoes, apples and pears.  Show them how to cry when pets and people die. Show them the infinite pleasure in the touch of a hand. And make the ordinary come alive for them. The extraordinary will take care of itself.
'The Parent's Tao Te Ching' by William Martin
So, I will continue to believe in fairies and magic, find beauty in nature, find joy in mundanity, resolutely refuse to wear a bra and makeup unless absolutely necessary, hunt out the ridiculous and relish the nickname my friends have given me ~ Mosman Hippy.  How do you stop your creative being crushed?
Until next time…
Thanks to Katrina Crook for use of the first image.