Jump to recipe
I was asked last week if I'd like to participate in Jamie Oliver's Food Revolution Day. Well, um, yes! Like Jamie, I've always believed that food and the cooking of it need not be scary, boring or intimidating. Nor need it be hard. It is however, necessary, so why not learn to enjoy the growing, preparing, cooking and eating of it? It can even be great fun when you get kids involved….
So here we are at 17 May and today is Food Revolution Day. It's an opportunity for me to share my love of fresh, seasonal food, cooking and then eating, as Jamie puts it, "good grub". I've been asked to devise a hearty seasonal soup to help encourage others to get into the kitchen and have a go…
When I think of winter and food, I am instantly transported back to the kitchens of my childhood. There, every weekend without fail, my family would come together for Sunday Roast. This involved Grandma and Mum cooking for anywhere up to 20 people. Each of us kids were given a task in the kitchen. There were vegetables to chop, sauces to make, garlic bulbs to peel, tables to set, herbs to gather from the garden and subsequently a mound of dishes to wash up. So I've decided to capture the Sunday Roast of my childhood in a soup. Here's how my kids and I did it….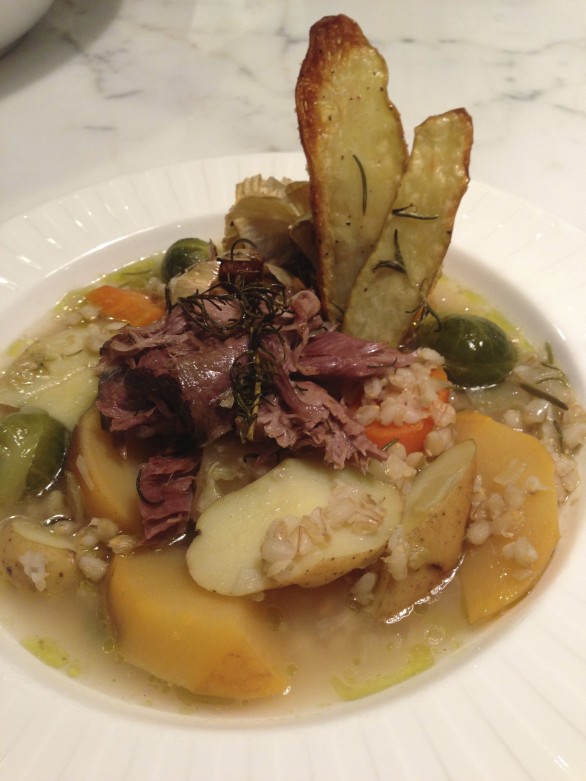 Notes
If you have people in the family who prefer their soup pureed, simply grab your Breville All in One (if you don't have one, you should) and whiz until the soup is smooth.

Ingredients
For the roast
2kg shoulder of organic lamb
1 large bunch rosemary
3 garlic bulbs chopped in half horizontally
olive oil
salt and pepper
For the soup
1 knob of butter
S&P
1 large brown onion diced
3 garlic cloves crushed
2 sprigs rosemary shredded
1 litre chicken stock
1/2 cup pearl barley
2 cups cold water
1 parsnip chopped roughly (leave some skin on)
1 suede chopped roughly (leave some skin on)
2 carrots chopped roughly (leave some skin on)
10 baby brussels sprouts (tailed)
4 kipfler potatoes, washed and chopped roughly (leave skin on)
1/5 queensland blue chopped roughly (skin off)
Instructions
Lamb preparation
Preheat the oven to 250 degrees.
Into a baking tray, create a bed of rosemary and garlic.
Cut slits on the fatty side of the lamb and rub it all over with some oil and S&P.
Top with some more rosemary and garlic.
Place the lamb in the tray, cover tightly with foil and pop it into the oven. Reduce the heat to 170 degrees and roast for four hours or until the lamb falls from the bone. (This more or less follows one of Jamie's recipes).
Now pour yourself a glass of good shiraz, pick up a book or put on the telly and relax…
When the lamb's been on for almost 3 hours, begin your soup.
Soup preparation
Put the butter, onion and garlic into a deep, heavy based saucepan and cook until softened.
Add the barley, chicken stock, rosemary and water.
Bring to the boil, then reduce the heat and simmer for 20 minutes or until the barley has softened and plumped up.
Add all the vegetables (except the brussels sprouts) and simmer for a further 15 minutes.
Now add the brussels sprouts and simmer for a further 10 minutes until the brussels are softened. Don't let them go mushy!
Take soup off the heat and go grab your lamb which by now will be a glorious soft, fall-off-the-bone mound of goodness.
Ladle some of the soup into a warmed soup bowl (making sure to get a bit of everything), shred some lamb on top, sprinkle with some fresh rosemary and serve immediately.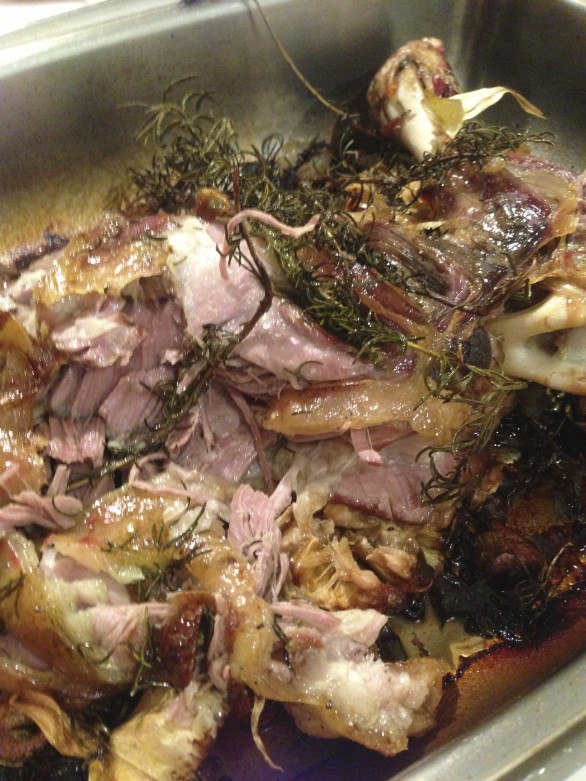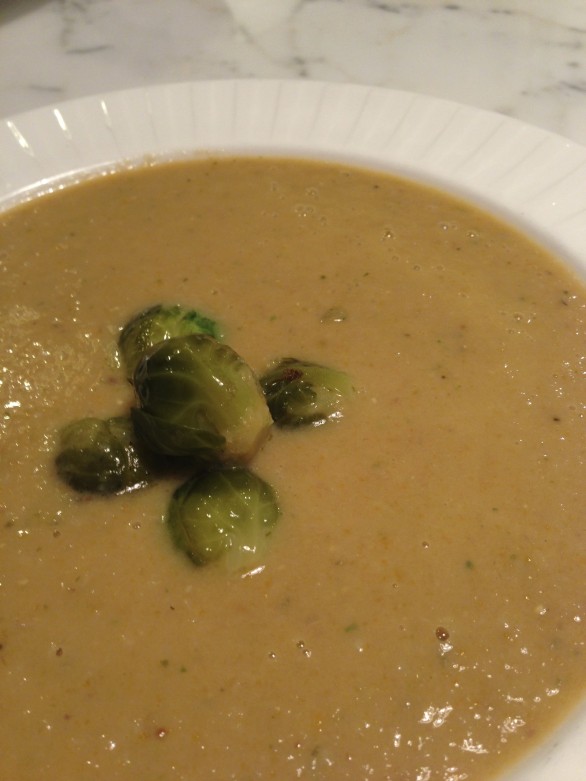 Delicious and totally evocative of Sundays with my family.
And finally, another soup I HAD to make last night because my greengrocer had just taken delivery of a box of first-of-the-season Chestnuts. Chestnut Soup sings of winter and sweet, nutty warming goodness. They aren't as popular in Australia as they are in Europe which is a shame as they are dead easy to prepare. I couldn't go past Andy Harris' (Jamie Oliver's wingman) recipe which you'll find here. Only difference with mine is I roasted my chestnuts. I seriously urge you to give it a go. You can have it on the table in under an hour. The added bonus of this soup is that kids LOVE it, I promise.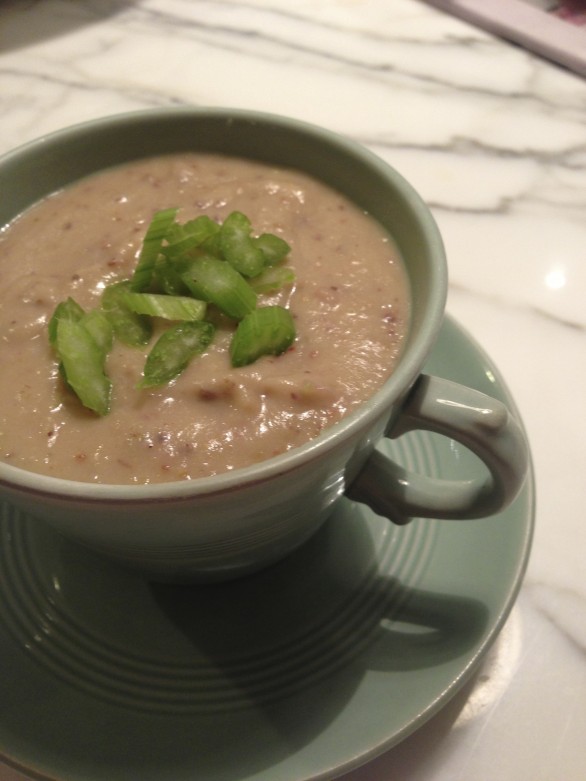 Huge thanks to the team at Aussie Farmers Direct for supplying me with a box overflowing with perfect seasonal vegetables for my Sunday Roast Soup. Fabulous to know that they're also supporting Food Revolution Day.
And to Appliances Online for putting me in touch with Breville.  I am having a huge love-in with their All in One and encourage you to buy one. You won't regret it.
So, what are you going to cook today and if you made a soup, which one would it be?
Until next time….
(This is not a sponsored post ~ it comes from the heart.)