A couple of weeks back, we shared an idea for storing left over seeds in old Tic Tac containers. At Caro & Co. we've taken this one step further and present (tah dah!) our version. The thing we love about using old glass spice jars is not only their compact size, but the nifty dispenser tab at the top that allows you to sprinkle smaller seeds more evenly into your patch or pot.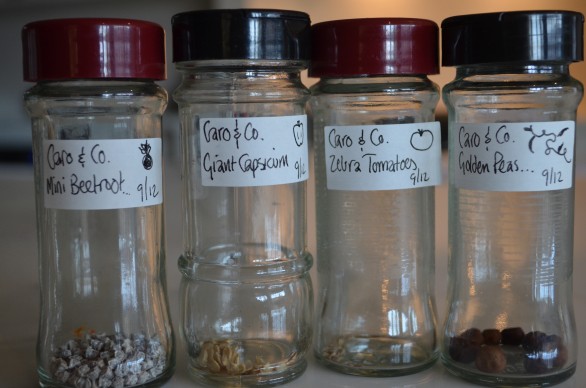 For the gardeners amongst us, you'll know that sowing plants from seed is one of the trickier aspects of gardening, especially when little kids are in action and fine motor control is still developing. It's my view that there's nothing quite as dispiriting as having to thin seedlings (except those you can eat).   The jars make an attractive display in an old spice rack and if stored in a cool, dry spot the seeds will last indefinitely.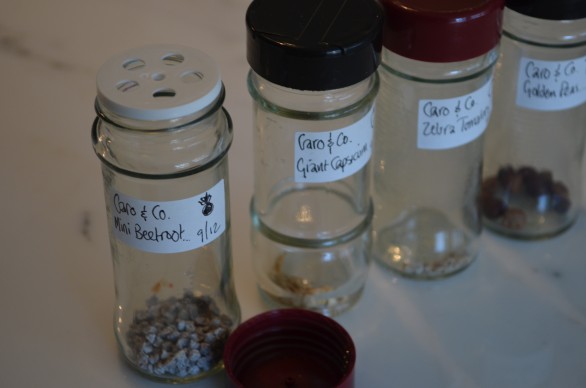 So here's how to do it:
Simply wash the jars in hot, soapy water to remove the old labels
Rinse and let dry completely – so there's no chance of the seeds rotting or germinating
Decorate and apply some small labels
Fill with left over seeds
Display until next needed.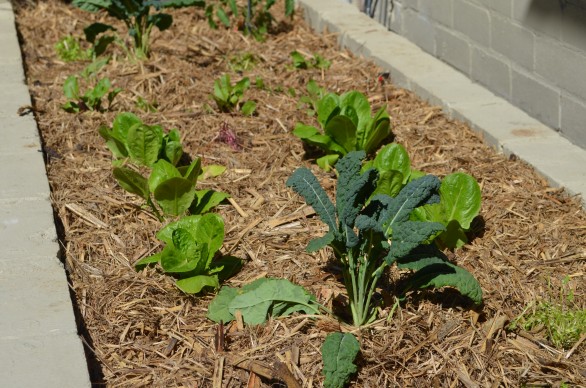 Here's a quick list of our favourite 10 things to sow in spring: Marigolds, Capsicum, Tomatoes (frost free areas), Radish, Lettuces, Basil, Beetroot, Leek, Carrots, Peas. Happy gardening….