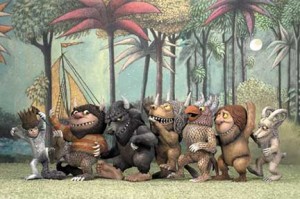 I was saddened to read about the death of author and illustrator Maurice Sendak yesterday.  His iconic children's book "Where the Wild Things Are"  has always struck a chord with me and despite now being 9 and 10, my children still enjoy reading it and acting out the 'roaring of their terrible roars and the gnashing of their terrible teeth'.  However my admiration of the book lies not so much in being wowed by Sendak's astuteness with words nor for his evocative illustrations, but for his courage and intelligence in encouraging children to enjoy the 'wonder of self-discovery'.
To my mind, Sendak resolutely believed that children, at a young age, deserve to be able to consider concepts and emotions such as anger, injustice, leadership and failure.  Further, he recognised their innate intelligence and ability to digest the vagaries of life and to independently factor and manage the 'good' and 'bad' into everyday life.  Of course they occasionally need guidance by a loving adult hand, but if the hand is always sugar-coated do we run the risk of stifling independence and independent learning, creativity, imagination and responsible risk-taking?  I think we do.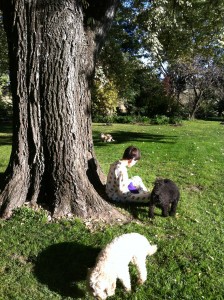 I write often about the ability of nature and outdoors to foster these traits in children. Left to their own devices, a child is capable of learning more about themselves and their abilities (emotional, spiritual and physical) in an hour outside, than they could ever hope to glued to a plasma screen or if we fall into the trap of over-structuring their free time.
Last week, while collecting pine cones for a bonfire, my son fell some 20ft out of a pine tree like a rag-doll, bounced on a barbed wire fence yet somehow managed to land on his feet like a cat. Did watching him fall terrify me? Did I immediately feel nauseous? Did I feel a turbo-rush of mother guilt?  Yes to all of the above.  Would I encourage him to climb the same tree today?  Abso-bloody-lutely.  And maybe next time he does, I'll also suggest he take his copy of Where the Wild Things Are to the very top of that tree, ponder the world and ROAR his terrible roar.
How do you encourage your child/ren to discover the wonder of themselves?