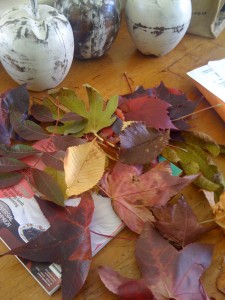 Tomorrow morning we say farewell to Sydney for the next little while.  At 9.00am I will up-end my family and not long after, plonk us unceremoniously in the middle of the Southern Tablelands.  I'm genuinely thrilled to be heading there, particularly during my favourite season, autumn.  To keep up on how we fare, make sure you take a look at Beetroot and Blossoms every now and then.
However, before we leave, I want to share something special with you.  Last week I attended a private screening of a truly delightful film. As film reviewer Margaret Pomeranz said, "Australian filmmaker Jane Oehr has given us a glimpse into French village life with TEA WITH MADAME CLOS. The nonagenarian of the title is slightly deaf but still very active. She leans out her window onto the square where life flows past, she greets the postman, the gendarmes, gives mints to the schoolchildren and generally embraces life. She talks to Oehr about her parents, her life, and her husband who, as an officer in the French army, was imprisoned by the Germans."
It's a gentle, sweet, and utterly charming film. More importantly, for me, it's also an insight into just how fulfilling a slow life, lived well, can be.  I think that may well be Jane's reason for making the film.  Here's a short trailer .  However, the film, as beautiful as it is, is not exactly what I most wanted to share.  Please read on.  Jane and I both attended the same school (the school hosted the event) and as a part of the screening she gave a short talk.  As she finished, one of her school mates stood and read a poem Jane had written during her final year.  I think it's most beautiful. Whilst it was being read, my mind fled the room and arrived at our farm, stopping at the feet of our majestic Elms, soaring Oaks and whispering Ashs.  It didn't take long to then clothe them in the robes of colour they are set to provide in around 2 week's time.  Jane's poem made me shiver with excitement and anticipation.  Simple pleasures, I know.  Here it is:
LEAVES
Butter yellow stung with blood scarlet
They nestle clustered in a stained-glass mass
Like withered hands curled heavenwards
They rustle restless in their ripe, gold sleep
The purple veins no longer run with rich green life
From the brown, crumpled apple trees
As fiery flakes of golden snow
They swirl through the soft fingers of the wind
To rest unruffled.
– Jane Oehr
Ain't it grand?
PS. If you'd like to purchase a copy of Tea with Madame Clos, email me and I'll put you in touch with Jane.