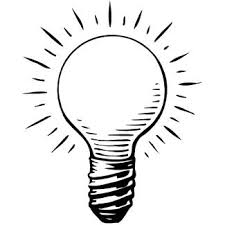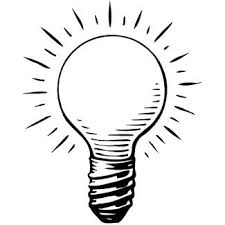 2016, despite way too much global conflict and some truly scary political outcomes was actually a good year for me. I had a book published. My children kicked some academic goals at school. Our eldest daughter got married. I watched many of my friends achieve some great things in their personal and professional lives. And a few nights ago I had a business idea that I think will rival Elf on the Shelf in popularity and retail success. On balance it is a year I'll remember with fondness.
How to progress my business idea? My life is full. I've got two kids getting to the pointy end of their schooling. I need help knowing how I fit this idea into my everyday life and turn it into a reality, because I'm determined to get it up and running in 2017.
So I contacted my mate, Carrie Kwan, Co-founder of Mums & Co, which is a new online community to help mums in business thrive. She is spreading a simple message. "To all mums out there who are thinking about running a business: You can do this! There are hundreds of women taking control of what's important to them, they're building businesses and raising families. It is totally possible to find a way to integrate them and make each area of your life hum."
As a mother of two young boys and an owner of two successful businesses, Carrie gave me some useful tips for women thinking of taking the plunge.
It is bound to be scary when you start: Don't let this put you off. Fear can actually be a really positive motivator. Initially you won't know much about your potential market, how people will respond to what you are selling – so much is unknown. But push through this and start doing your homework…
Working out what you are good at – When I was thinking about leaving my full time work and before I started Daily Addict, I asked myself what was I good at. I made lists of the positives and the negatives.
Understanding your potential customers – You absolutely need to understand who your customer is. Work out their pain points – what needs are there to be met? With anything you do, you will need to solve a consumer problem or need (which they may not even realise they have yet), be it the supply of a new innovative product or an online support community or other kind of service. Start out by asking yourself how what you plan to offer will help your customers.
Think big – Work out how you can grow – how large is the potential of your idea? Don't be afraid to think big – think global even. You don't have to go there, not everyone wants a giant business and some enjoy keeping things small, but it is good to know there is potential to get big if you want.
Invest in creating a quality product first – Focus on building a quality product or service first. When I created Daily Addict, part of my strategy was not to make any money in the first six months. Instead I focused on building an engaged audience and creating high quality, relevant content that met the needs of my audience.
Look at other business models – I researched heavily on what other similar businesses were doing – what models and tactics they used. I used the Internet and spoke to a lot of people, which brings me to my next point:
The power of building networks – When I first started Daily Addict, the whole blogging space was so new. I mean, even Facebook and Twitter were new when I began! I would meet up with others who started their blogs at the same time, who were in the same space, and we would share our experiences. I remember asking a now-famous influencer, "We can do this can't we?" And we did. So I would advise anyone starting a business to create a network that they can draw upon when needed. And don't forget to find yourself a good mentor.
Work out a time management plan – Have a frank and open discussion with your life partner. I was very lucky to have a supportive partner who took on a big share of parenting responsibilities, which allowed me to more easily run my businesses. If that is not an option, are there other resources you can draw on – from family members to childcare services? Motherhood naturally teaches you to be more organised, more resourceful and focused – these are all things that can help you successfully run a business. And don't forget, while you are on this journey, Mums & Co is here to help you thrive and succeed.
All good advice and I'm feeling more confident about my next venture, so stay tuned. You can find out more about Mums & Co and their free membership offer at www.mumsandco.com.au. I encourage you to check them out.
This is not a sponsored post.