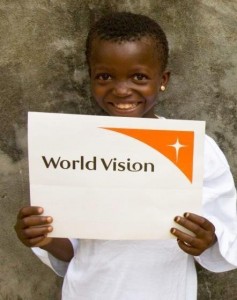 Grace and I are thrilled to bring you the 6th interview in our series ~ The Grace Interviews.
This week Tim Costello, CEO of World Vision Australia and Grace tackle some tough questions. Why is the world so angry? What can kids do to help? What does the future look like? How important is social justice and encouraging advocacy? I'm really proud of Grace's efforts and so grateful that Tim gave so freely of his time. We think it's a timely discussion given the heart-wrenching discord in the world at present.
Whilst Tim and his team remain very concerned by ongoing conflict in countries such South Sudan, Syria, Iraq and Afghanistan and have a number of emergency relief teams working in these places and others, he expressed to Grace his hope and belief that future generations are now learning that terror and war is a redundant and pointless way of resolving perceived difference. And that children have a 'moral simplicity' that leads him to believe that they'll be able to negotiate a more peaceful future.
You can watch the interview here.

Tim has been CEO of World Vision for over 10 years. During that time his organisation has worked incredibly hard to develop programmes that assist 20 million people who are in need.  Programmes focussing on maternal health, good sanitation and emergency & famine relief has seen the number of children dying before the age of five, decrease from 30,000 to 17,000. They're also leading the way with a truly inspirational reforestation programme in drought-ravaged African countries. The above is only a tiny glimpse of the full scope of World Vision's programmes.  If you can, we'd urge you to support their work. You can donate here, or if funds allow, why not consider sponsoring a child?
Until next time.
This is NOT a sponsored post.