Jump to recipe
We made this delicious salsa tonight to sit atop a grilled NY cut steak.  Slow-roasting the tomatoes adds a lovely richness to the dish. Serve with creamy mash and some spring asparagus.  An easy meal for a Saturday evening in (preferably in front of the footy).  It also makes a perfect Bruschetta.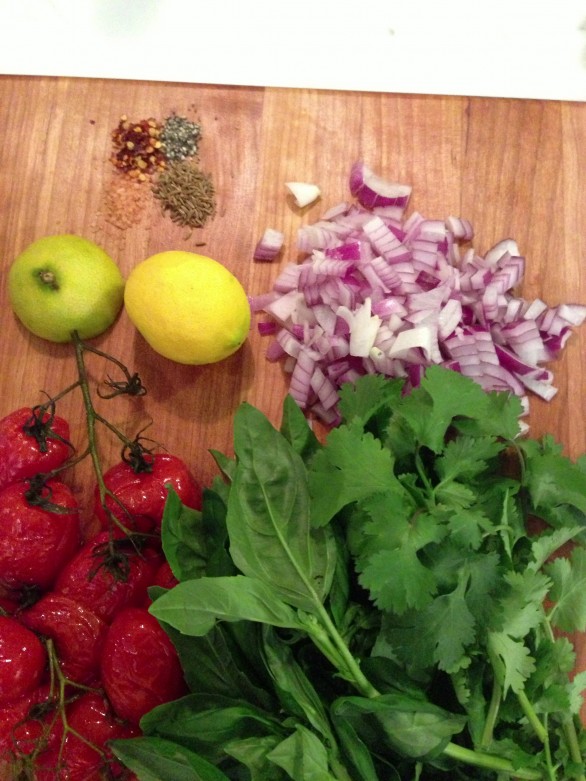 No Fuss Salsa
Ingredients
Olive Oil ~ the most beautiful you can lay your hands on
20-30 Cherry, Baby Roma or Grape tomatoes
Half a red (Spanish) onion diced
Large handful Coriander/Cilantro (roughly chopped)
Large handful Basil (roughly chopped)
Juice of half a lime
Juice of half a lemon
½ tsp cumin seeds
1 tsp of chilli flakes or one fresh long red chilli (roughly chopped)
Good pinch of salt
Good pinch of cracked black pepper
Instructions
Preheat oven to 160C
Put the tomatoes on a flat tray you've lined with baking paper.
Drizzle the tomatoes with EVOO and a sprinkle of sea salt.
Put into the oven and slow roast for 20/30 minutes or until they are starting to collapse in on their beautiful little selves.
Once this has occurred, take them from the oven.
When they're only just ready to handle, tip them, with the rest of the ingredients into your Breville All In One (or other domestic God send). Whizz for 5-10 seconds. Simple really. You only want the mixture to be coarsely mixed. Kinda like you chopped it up by hand. Think rustic.
Grill your steaks on high heat until they are cooked to your liking.
Place steak on a warmed plate, spoon a good dollop of the warm salsa on top with mash and asparagus to the side.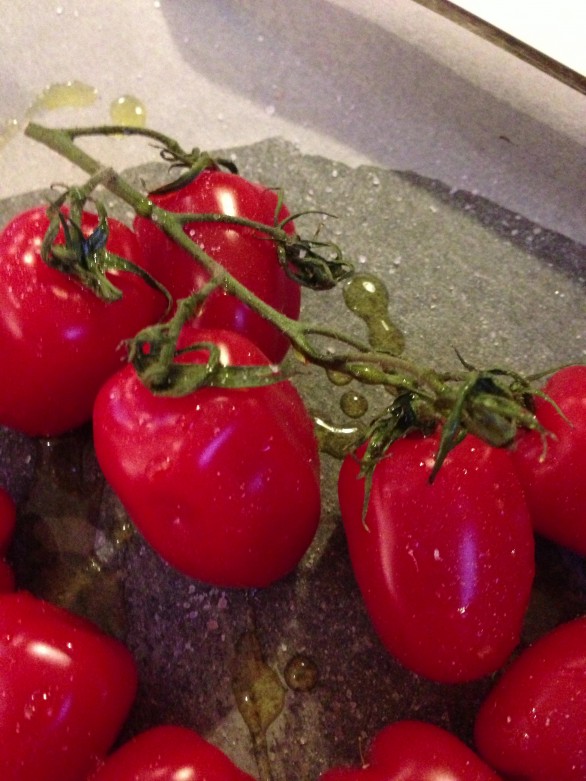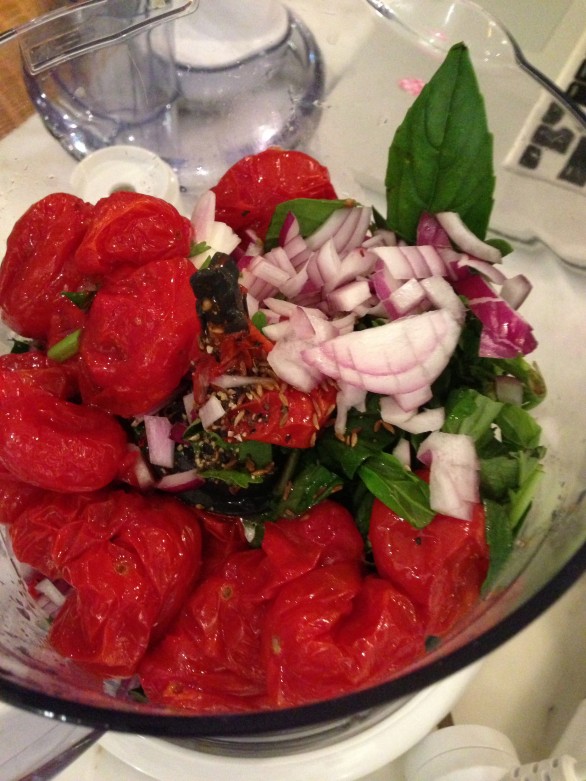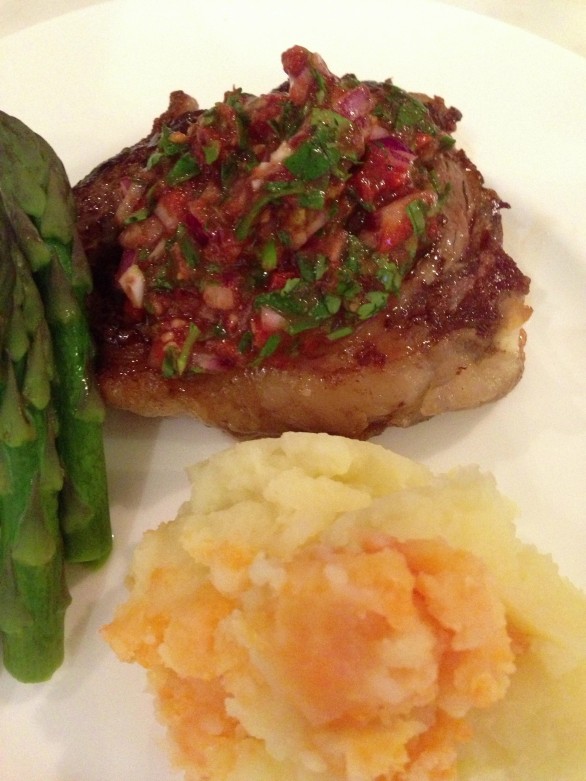 Until next time….