Jump to recipe
Do your kids like pulses?  Mine aren't mad about them but last night ate their fill after devising and making this easy and tasty dish (with a little help). That's their fibre intake taken care of for a day or so!  I encourage you to give it a go with or without kids…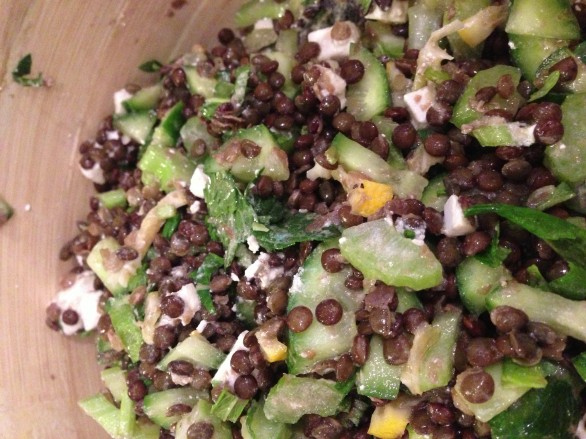 Ingredients
1 cup good quality lentils (Puy, black or blue)
1½ cups water
2 sticks celery, finely chopped
Pinch of salt and pepper
2 small Lebanese cucumbers, finely chopped
1 small Meyer lemon, finely chopped (including skin)
Juice of the lemon
Good swish of quality EVOO
Good swish of quality red wine vinegar
150g of good quality feta cheese
1 large roasted beetroot, grated
Large handful of sultanas
Large handful of parsley, finely chopped
Large handful of mint, finely chopped
Instructions
Rinse the lentils in water in a fine sieve/colander to remove any dust or impurities.
Put into a saucepan with the water and simmer for 40-45 minutes or until soft.
Drain, rinse under cold water and place into a large salad bowl.
Add all the remaining ingredients ~ except the beetroot ~ and toss with your hands until well combined (your children will enjoy this bit!).
Taste and adjust. For example, if it's a little too tart, add a sprinkle of raw sugar.
Arrange the grated beetroot on top and serve immediately.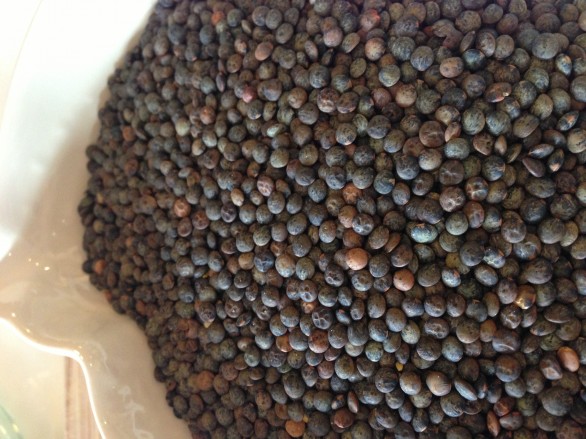 We served the salad with a roasted beef fillet, creamy mashed potatoes and a glass of Pinot Noir (water for the kids of course!)
Enjoy….