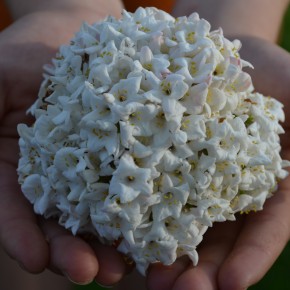 This post has little to do with the topics I usually cover on this website. But it IS an issue that affects many women and children and I've wanted to write about it for some time. Watching a recent interview with Patrick Stewart has made me put pen to paper.
My Mum is clever. On so many levels. She did well at school. She was a swimmer of near Olympic ability. She was popular and pretty.  More importantly, she was happy and from a loving family. She has an Art degree and can still take a pencil and paper and turn it into something alive and beautiful.  She is warm, engaged, loving, intelligent and articulate.  I think she is very beautiful.
She also survived an abusive husband. This was not easy as his emotional abuse and manipulation knew no bounds. Towards the end of their marriage he had completely numbed and dumbed her senses to the point where she had become frozen, unable to leave. As she told me years later, "If you are told often enough you are stupid and worthless, you begin to believe it."  He only beat her once but it was severe enough to fracture her skull. Once is one time too many. Mum has said his words, which were caustic and so very demeaning, were just as severe as that beating.  Once, he threatened, but never hit me.  Maybe this was because he could sense that I would fight back like a wildcat, or maybe his cowardice didn't extend to hitting kids. I am the eldest of Mum's three girls and was very aware of his abuse and felt hugely protective of my mother.  However, an 8 year old is so innocent and powerless to prevent domestic violence, so I remember regularly wishing he were dead.  Thankfully my two sisters were younger and largely unaware of his abuse.
But then, and with thanks to Gough Whitlam and the introduction of 'no fault divorce', Mum worked up the courage to consult a lawyer and leave. I very clearly remember my Grandfather arriving in his old Valiant car and whisking us away. I can still 'taste' the relief I felt.  We initially camped with my Grandparents until we returned to our much-loved home in the sleepy suburb of Sandringham in Victoria. I don't know how they managed to keep my biological father out of our life from that point, but I have no memory of him ever coming to our home again. Instead, every memory from that point is a happy one.
It was the late 1970s. Now Mum found herself in the unenviable position of being a female divorcee with 3 young girls. One just wasn't a single parent then and certainly not a divorced one ~ so the chattering middle classes of Australian suburbia had pronounced. It would have been an incredibly tough gig for Mum, but preferable to the life she had endured until that point.
Slowly, Mum organised things.  She put structures in place to make sure we continued to be nourished physically and emotionally.  She returned to work full time and soon rose to enjoy a career with a major retailer that saw her working with the likes of Lord Snowdon. Despite her working full time, I never sensed that she was absent from my childhood.  We weren't at all wealthy, but crikey we were happy.  I remember that Thursdays were my favourite day as she let us choose what we were to have for dinner.  That meant fish and chips e.v.e.r.y single Thursday.  I loved that with no father, I got to sleep with Mum most nights. I also loved that she slept peacefully.
Not long after, she met my step-father.  I have written about him here.  Mum spent the next 40 years being cherished, loved and supported by a wonderful, peaceful man (as did we, his step-daughters).  Not every victim of domestic violence is that lucky.
You can hear here and here what Patrick Stewart has to say about domestic violence. I urge you to take the time to listen if you can and share this post so women who might be the victims of abuse know there are options open to them.
If you, or anyone you know is experiencing domestic violence, here are some sites that might help you.
Until next time…