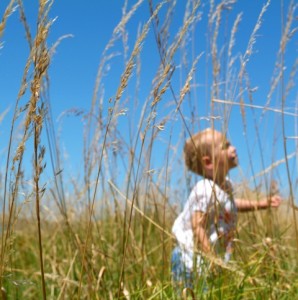 At 5.00am this morning my 10 year old son arrived at the side of my bed. He wasn't unwell nor had he had a nightmare, he just wanted to climb in for a cuddle.  As we both lay there unable to go back to sleep, we decided to play a game in the darkness.
We began to listen* to the sounds of sunrise.
It began with a single bird call, an Australian magpie; his beautiful song always enchanting. He was followed not long after by a Pied Currawong, an indignant Grey Butcherbird and a Common Myna.  You can listen to their songs here.   My son and I wondered how we normally manage to sleep through such a stunning chorus of birdsong.
As Sydney yawned and stretched, more noises became apparent.  First the sound of a motorbike, roaring up a distant road.  The newspaper van soon came down our road.  We were able to judge how far away it was as the melodic 'kathump' of the newspapers hitting fences, nature strips and gates became more pronounced.  We could tell that the curfew had lifted at the airport as the first of many airplanes began to arrive in Sydney from far-flung places.  A watering system began next door, our heating system burst into life, someone sneezed walking past the front of the house.  A group of cyclists hurtled down the road yelling to each other about a bloke called "Samuel" who was in hospital.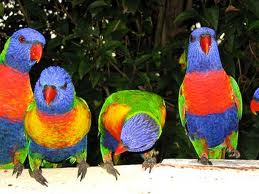 Ears now keened we both smiled with delight when, from over the bay, a lion's roar reached us.  We are incredibly lucky and privileged to live near one of the most beautiful zoos in the world.  As the first of the sun's rays fought to get through the shutters, we listened on.  A bus drove past, its air brakes shooshing as it slowed at a stop.
More bird calls, including a pandemonium of Rainbow Lorikeets screeching past the window to settle (we guessed) in the Bangalow Palm in our back garden.
My husband snuffled, stretched and resumed his constant (sigh), yet reassuring snore.  The cat jumped up on the bed and began purring.  We could both hear our hearts beating and the rhythmic pulsing of our blood when we pressed one ear against the pillow.  By now we could see each other.  "Good morning my beautiful son" I said.  "Morning Mama, it really is a very noisy world we live in isn't it?" he quipped.  We both grinned, cuddled closer and so our day began.
* Please take time to think about those children who are born without the gift of hearing.  I've long been a supporter of the wonderful work of The Shepherd Centre.  Consider a donation if you can.