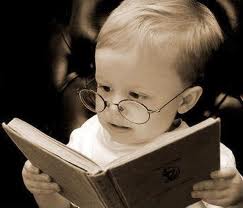 When I was a very young girl, I wanted to be like my mother. I wanted her hair (she is blonde, I am brunette), I wanted her voice, her clothes, her intelligence, her warmth, her knowledge, her sense of humour and her beautiful eyes (they are green, mine are blue) – she was quite perfect…
But most of all I coveted her imagination. Each night as we snuggled down to read; she would transport me to the very heart of whatever book it was that she had chosen. I would close my eyes and press my ear to her chest to feel her warmth and listen to the reverberation of her voice as she read – a low, methodical purr. She always smelt so lovely too. I loved, in equal measure, not only to the story, but also the regular ka-thunk of her heart and the gurgling, circulatory sounds of her body. These sounds, smells and sights combined in such a mesmerising and comforting fashion, they have become a much-treasured memory and reading remains an abiding passion.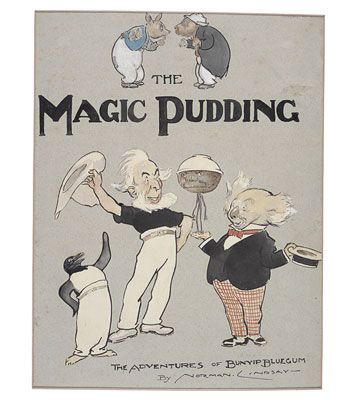 The two books that remain with me from that time are The Wishing Chair by Enid Blyton and The Magic Pudding by Norman Lindsay. I would disappear into the 'other worlds' of these books for hours on end.
The Magic Pudding is a nonsensical yet charming tale of a (talking and walking) Christmas pudding who finds himself somewhat reluctantly thrust into the company of some lovable rogues in the Australian bush. Each day they eat him and each evening he re-grows. As we read, I could smell the bush, hear the cranky voice of the pudding chiding his mates, the cockatoos screeching and call of a distant dingo. I fervently wanted to participate in their antics, so I would invariably create a few of my own. I wanted to wake up carefree like them every morning, able to roam about the bush not giving two hoots about having to go to school. It is a crazy, unlikely narrative and I just adored it.
The Wishing Chair took me to wherever I wanted to be. I added hundreds of destinations and adventures to the simple ones contained in the book. I could virtually feel the chair upon which we were sitting, gently lifting, waiting to transport me to my imagined places of adventure, intrigue and play.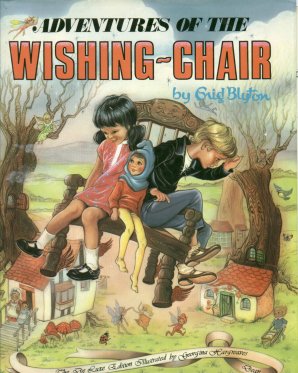 The great outdoors is the perfect place to enhance this creativity. It is where imagination and discovery collide in the most spectacular fashion. Mother Nature's secrets are just begging to be discovered and what's more, she is a brilliant patient teacher and your child a willing student. Everything about outdoors is pure magic and that includes, of course, kicking back under the shade of a tree with good book.
Now, with two young children of my own, I delight in spending time with them curled up with a book. We have just started reading The Wishing Chair together. I hope they too enjoy listening to the story and the ka-thunk of my heart and that I'm successfully kick-starting their beautiful creative minds and instilling a lasting love of reading just as my mother did all those years ago.
Until next time…