I'm a little obsessed with leaves. Always have been. Their sheer diversity dazzles me. There are water-lily leaves large enough to hold the weight of a small child. Another plant with leaves so large that its common name is Elephant Ears. Others are tiny and delicate, some thick and fleshy, some are beautifully heart-shaped and still others don't look like leaves at all.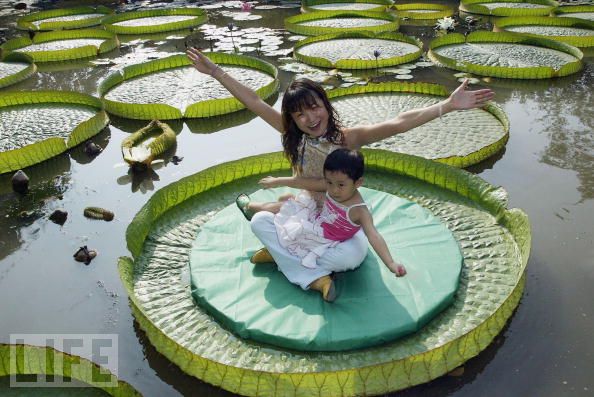 Mother Nature provides literally thousands of leaf shapes, types and sizes in a dazzling array of colours throughout the year. It's not just autumn when the beauty of leaves is evident.
So with a cry of "we're going on a leaf hunt", set off on an exploration with your child – you'll be amazed at how many you come across even if you get no further than the back garden.
During one of our forays, my kids and I came up with a funky little activity that can be done year round but in spring you'll find some beautiful young leaves. I love it for its simplicity, the gentle messages it imparts about nature, but best of all that your children can lead the activity pretty much in its entirety.
BABY LEAF BIRDS
You will need: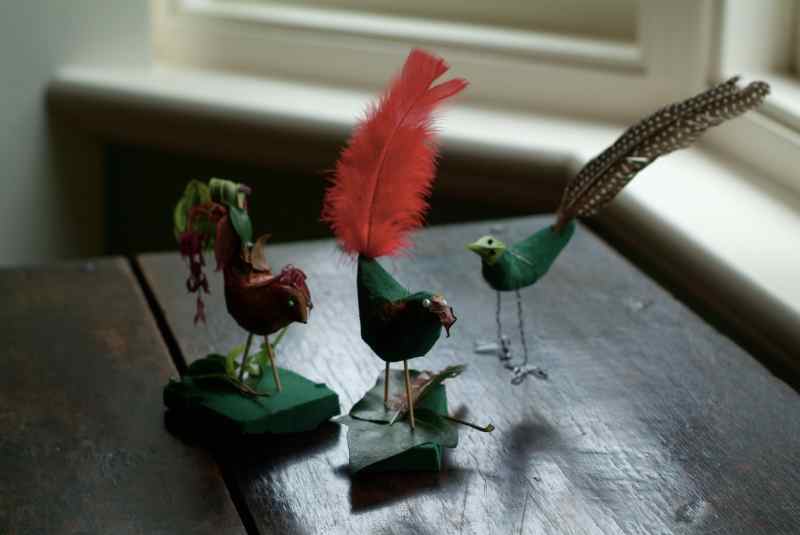  a collection of small leaves, sticks, bark, small dried berries or currants
 a selection of feathers (bought or found)
 a few blocks of Oasis or a roll of tin foil
 PVA or craft glue
 some white or neutral-coloured tissue paper
 flexible thin bits of wire such as plastic coated or thick fuse wire or pipe cleaners
 gold or silver glitter spray (optional)
Method:
 Take a walk around your neighbourhood and collect a variety of objects to make a body, eyes and a beak (such as small spring leaves, sticks, bark and berries or feathers)
 When home, sit outside and carve the oasis or scrunch tin foil into the shape of a bird. (The oasis is easy to carve so young children can do this using a blunt knife).
 Once you and your child are happy with the general shape, use the glue to cover the body with a few layers of tissue paper (torn into small, manageable pieces).
 Wait for the tissue paper and glue to dry, then glue on the baby leaves. Have them all face the same way so they begin to resemble feathers.
 Use real feathers to make the wings. Attach the beak and eyes.
 Finally, twist two bits of wrie or pipe cleaners until they resemble bird's feet. It's fun for your child to twist, untwist and twist again.
 When they're happy with the feet, insert them into the oasis or foil and arrange them so the bird can stand.
 Lightly spray with the glitter for a sparkling version.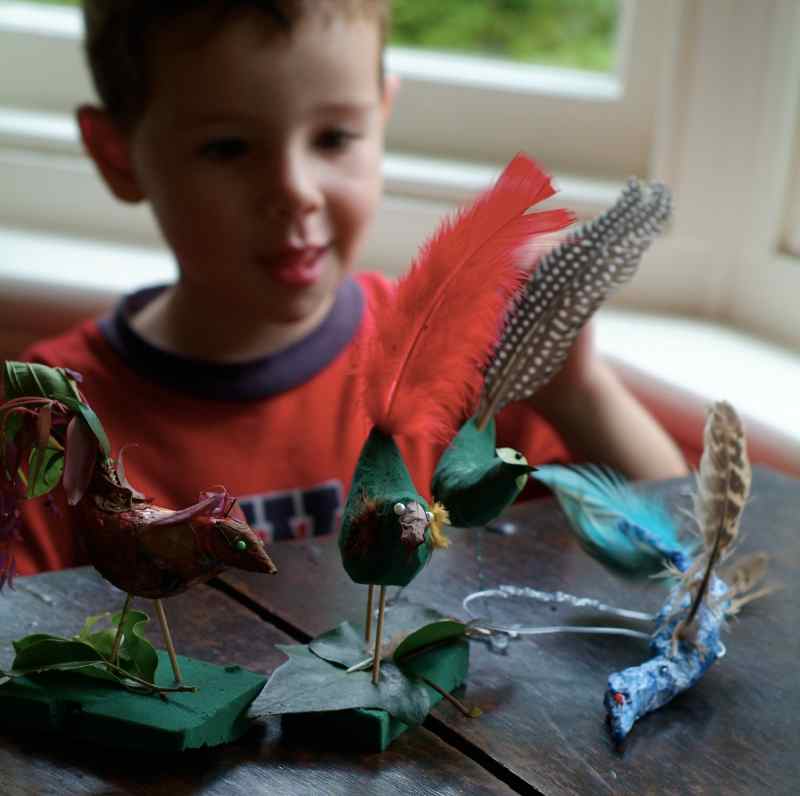 Until next time….