This delightful book will help you and your child find a little wonder in everything you do.  All the activities, either indoor or outside are simple, inexpensive and rely mostly on the ready imagination of your child.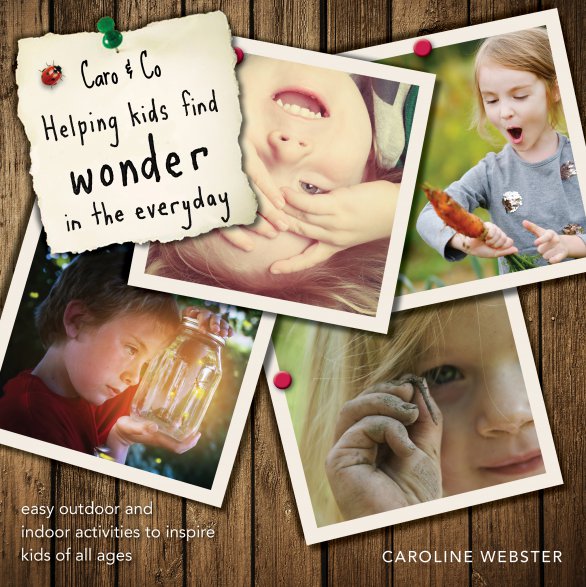 You'll find activities for children aged two to nine and beyond and the handy age-appropriate guide will help you choose suitable activities for all your children ~ and their friends.
Introducing your children to the seasons, the senses, and the concepts of colours, shapes, letters and numbers within the content of nature will provide hours of creative and educational fun.
You'll find make-believe activities, water play, nature and gardening activities, indoor pastimes for rainy days such as baking and cooking, physical and bush activities, ideas for educational outings and much, much more.
With over 250 activities including over 30 simple and achievable recipes, you and your child are certain to find something to do…
So pick up a copy of the book now, step outside and have some fun ~ your children will love you for it.
Caroline Webster has written a brilliant book of simple and fun activities that will motivate young children to go outdoors, and will help them foster critical developmental skills as they use more of their senses to explore, imagine and create".
Richard Louv, author of Last Child in the Woods and Vitamin N.
Pre-order the book now at Booktopia